Australian actress and former Home and Away star Samara Weaving has had intimate photographs shared online without her consent.
According to The Daily Telegraph, photographs showing the 25-year-old nude and partially nude have been uploaded to the US website Celeb Jihad.
This is the same website that has claimed to publish explicit images of Amanda Seyfried, Miley Cyrus and Emma Watson without their consent.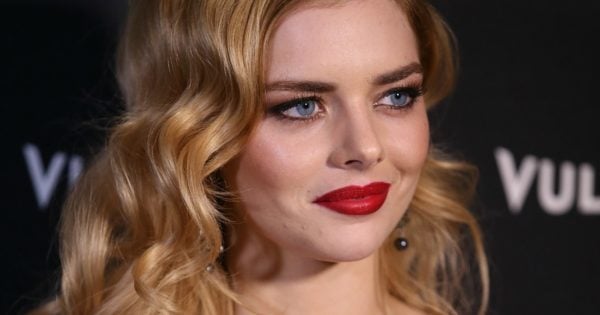 In Weaving's case, it is reported there are at least 15 images, including selfies exposing her breasts and vagina, as well as a series of photographs of the actress lying on a bed.
It is unclear if the images are authentic, or if they've been doctored.
Weaving's father Simon Weaving has confirmed his daughter's Facebook account had been hacked, but didn't comment on the images.
"We have dealt with things like this in the past. Her Facebook was hacked, but I am not sure if that has anything to do with this," Simon Weaving told The Daily Telegraph.
"We are used to her being in the spotlight and what that involves. She is a strong girl and she is resilient."
How can you consume porn in an ethical way? Post continues below.

The actress is reportedly in transit between Melbourne and the US.
She is set to begin work on the remake of the Australian film Picnic at Hanging Rock, in which she has the role of Irma Leopold, a student at Appleyard College.
Samara Weaving is the niece of actor Hugo Weaving, who is well known for his roles in The Matrix and The Lord of the Rings.
Tags: