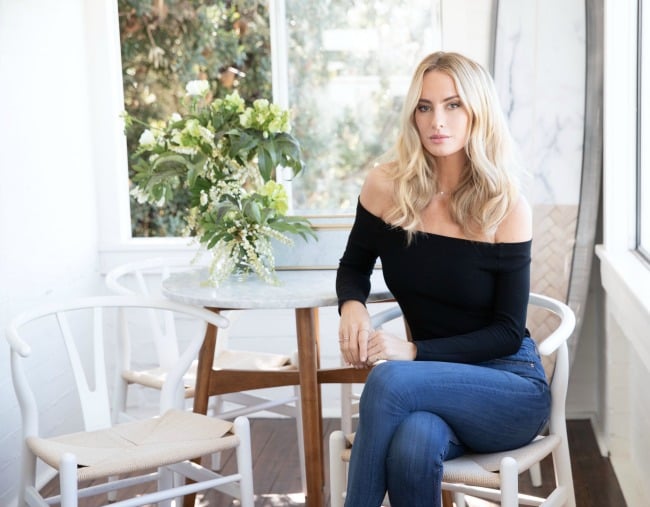 Accessory fans, you might want to stock up – Aussie designer Samantha Wills has revealed to Mamamia that she will be closing her jewellery business.
After launching the brand in 2004 at the age of 22, Samantha has confirmed that January 2019 will be the final month of trade for Samantha Wills Jewellery.
"I have chosen to close a successful business because I want to begin a new chapter in my life and career," Samantha told Mamamia in an exclusive statement.
"In complete honesty, my heart hasn't been in the jewellery business for the past two and a half years. Jewellery was the platform, and it has served us well for the past 15 years, but my heart had always been drawn to reaching young women with the story behind the brand. Jewellery provided the platform for me to tell that story."
On the reason behind the news, Samantha said it's simply time for a change.
"I need a new challenge. As a creative person if you are not creating something, you are destroying something. I want to re-invigorate what I needed creatively and personally and I believe you can only do that by stepping away from the business. At the heart of it I are a marketer, brand expert and storyteller and am looking forward to the next challenge or opportunity."
Finding a buyer for the brand is not something Samantha was willing to entertain.
"Selling the business was not an option to me as I couldn't hand over my name."
"Our focus is to support the current Samatha Wills Jewellery team during the next six months, assisting them into the next phase of their careers…We are also working to introduce our suppliers and production houses to other jewellery brands in Australia. We are committed to remaining true to our values, and never more so than in this transition process – please reach out if we can help your business through the many contacts we have developed over many years."
As for what's next?
"My major focus will be the Samantha Wills Foundation and education."
Get ready for her pieces to become collectors items.