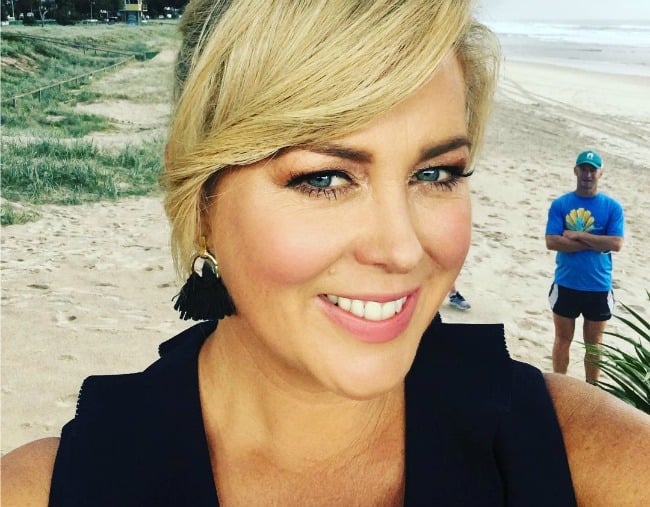 Samantha Armytage gets up early. Three in the morning, most days.
And this Monday, as soon as she did, she took to Instagram and fired off a missive to her 218,000 Instagram followers.
It read:
Because also today, Woman's Day have declared her engaged and meeting her reported fiancee's teenage daughters for an intimate family lunch.
Just like last week, when the Daily Mail had her ring shopping with her "secret boyfriend", Richard Lavender.
Sam Armytage makes headlines for wearing clothes. For going out for lunch. For her choice of underwear.
She makes headlines for some ill-conceived segments on the morning show – Sunrise – that she co-hosts every weekday but certainly does not create and script.
Most of all, Sam makes a whole lot of headlines, simply by having a body and walking around in it.
And she's not thrilled about it.
It's been going on for years. Back in 2016, Sam came in to Mamamia to talk to Mia Freedman about her life, career and the media attention.
"Paparazzi [are] in the bushes outside my house," she said, "Taking pictures of me taking the bins out. It's creepy. I'd love them to find someone else to focus on."