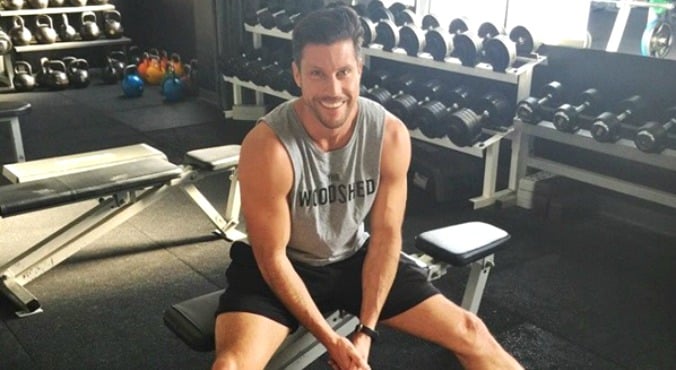 Image: Instagram (@samjameswood).
Thanks to all the hijinks of The Bachelorette, ex-Bachelor Sam Wood has been able to step away from centre stage for a few months — well, as much as you possibly can when you're a nation-wide household name.
Since we last saw him — professing his love for Snezana Markoski in the finale, remember? — the 34-year-old personal trainer has opened a gym facility, The Woodshed. He's also been busy nagivating the challenges of a long-distance relationship; Sam is based in Melbourne, while Snez and her 10-year-old daughter Eve are in Perth. They're still going strong, FYI.
We caught up with Sam this week, and while we didn't receive a rose, we did squeeze out some good intel.
First things first. Did you read Rosie Waterland's Bachelor recaps, and are there any 'allegations' you'd like to clear up?
"I think Rosie's highly intelligent and hilarious, I must say — even if it is at my expense, ol' 'Bachie Peen from Tassie'. On the whole I think she's spot on. The only thing that frustrates me, and this is not specific to Rosie: on the show, you're in that bubble where unless you're talking about 'romantic' stuff, it doesn't make the cut. So your true personality doesn't necessarily come across… There were a lot of fantastic funny moments that didn't get captured so it mightn't seem that I have as outgoing a personality as I do or as good a sense of humour as I pride myself on."