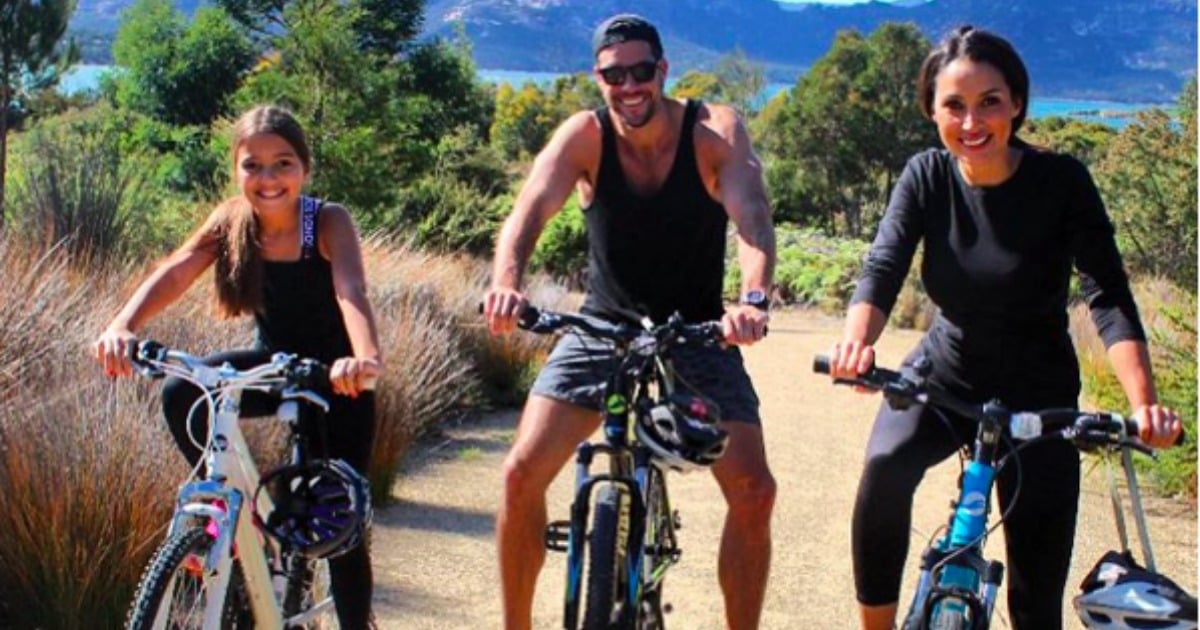 I remember vividly the day I was planning to propose.
Snez, Eve [Snezana's daughter] and I were walking the Hazard Mountain track in Tassie, and I'd hoped to pop the question once we reached the beautiful Wine Glass Bay lookout.
Before we got there Eve was saying, 'I think we've gone far enough, let's head back' and Snez wasn't fussed either way, so I had to convince them both that the view had to be seen to be believed or my romantic plan would be foiled.
Now that is one family trek I'll never forget.
I earned my chops training kids and showing them just how much fun being active is. So it's no surprise that I'm right behind families getting active together, and cementing good habits for children that will do them good right into adulthood.
Thankfully for time-strapped parents, it's dead easy. When it comes to getting the family active, I have three simple rules.
1. Be a good role model.
No one likes a couch hero, so get up, get active, get involved and never forget that kids are like sponges and they don't miss a trick.
If they see you setting a good example, whatever that might be — a round of golf, cycling to work, taking the stairs instead of the elevator — they will imitate your actions. So make sure those actions are ones you would like imitated.
Watch: Sam walks us through a simple exercise circuit you can do just about anywhere you please. (Post continues after video.)
2. Remember kids need to play sport.
No matter how busy you are, or how sporty or 'unsporty' you may be, make sure you facilitate this as a parent.