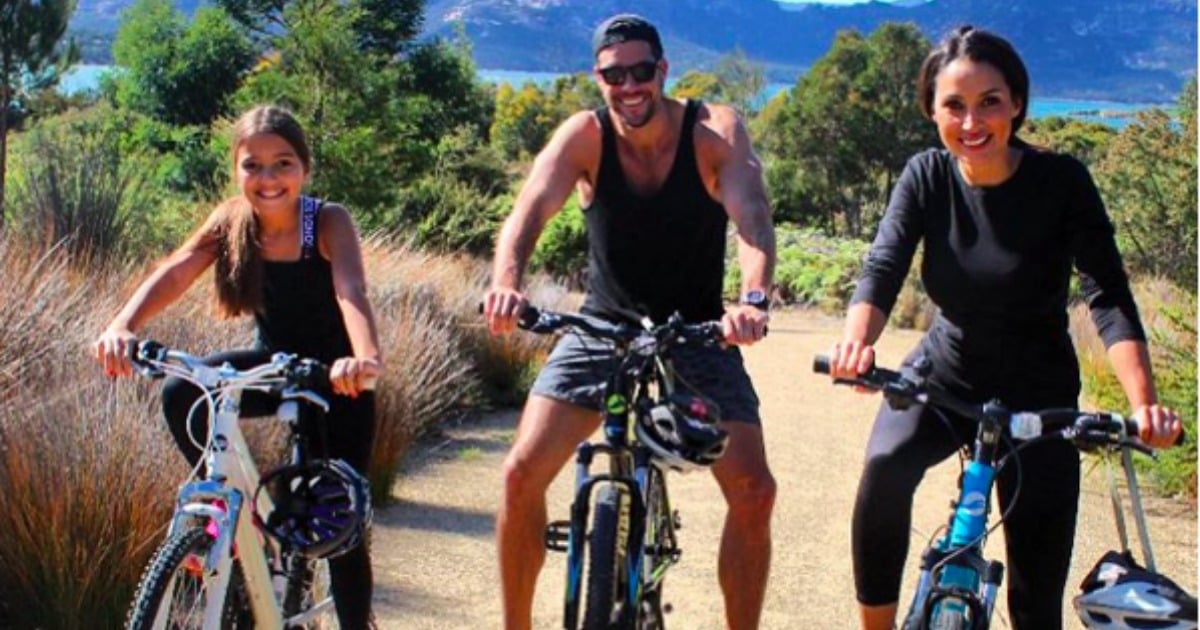 I remember vividly the day I was planning to propose.
Snez, Eve [Snezana's daughter] and I were walking the Hazard Mountain track in Tassie, and I'd hoped to pop the question once we reached the beautiful Wine Glass Bay lookout.
Before we got there Eve was saying, 'I think we've gone far enough, let's head back' and Snez wasn't fussed either way, so I had to convince them both that the view had to be seen to be believed or my romantic plan would be foiled.
Now that is one family trek I'll never forget.
I earned my chops training kids and showing them just how much fun being active is. So it's no surprise that I'm right behind families getting active together, and cementing good habits for children that will do them good right into adulthood.