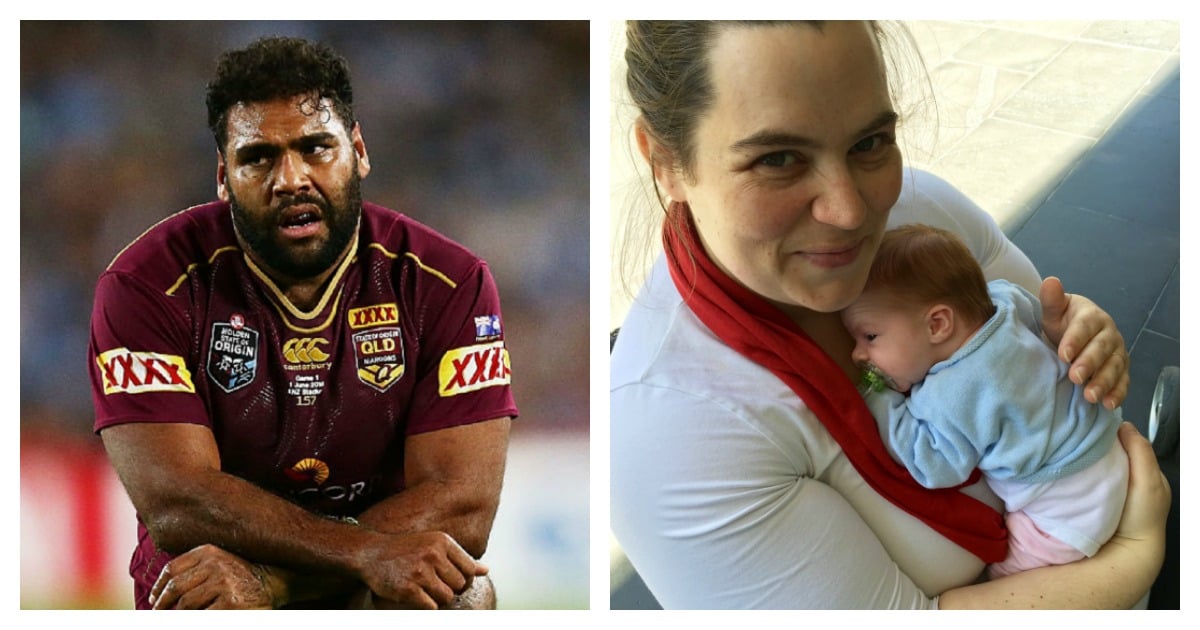 If the NRL wants to build its family friendly profile, then comments like those from Queensland player Sam Thaiday after last night's State of Origin match need to go.
In a post match interview, Sam Thaiday when asked how the match went replied and said it, "was a bit like losing your virginity, it wasn't very nice but we got the job done."
Brad Fittler, who was conducting the interview, was so taken aback by the unorthodox answer he was lost for words. "I'm not sure I've got a second question."
It's worth noting, his team had a win last night, so imagine the answer if they'd had a loss.
If you missed it, here's the interview. Post continues after video…
The comment, the joke, the quip, however you want to dress it up, the comment was silly at best and just plain offensive at worst.
Silly and offensive on a couple of levels.
First of all, who says losing your virginity is by definition something that isn't very nice?
Secondly, "we got the job done" doesn't sit especially well if you look at it through a gender filter.
Having sex for the first time isn't a 'job' that a bloke 'has to get done'. This suggests that the male partner is the active participant and the female partner isn't. (I'm going to go ahead and assume Thaiday was thinking in heterosexual terms when he made the comment.)
In a sex-positive relationship between consenting partners, losing your virginity can be an active, engaging, heartfelt thing for both a male and a female.
Thirdly, I'm glad my almost five-year-old wasn't watching the footy last night. Comments like that aren't appropriate for a family time slot. I'm not ready to negotiate negative sex and gender cues with him just yet. I know I'll have to do it at some point, and probably sooner than I'd like, but not yet.
Compared to Jonathon Thurston, who used his post match interview to offer support to the community of Aurukun, "There's obviously been a lot of trouble up there, so to all the students there, I just want you to believe in yourselves and keep turning up to school," Sam Thaiday comes up sadly short.
Thaiday defended his comments today, telling a Sunrise reporter that you can't make everyone happy.  He was asked if he was a family man. "Yes, I am a family man. I'm a human being too."
True. Thaiday is a human being too, and like all of us he makes mistakes. This was one of them.