We know you've been missing your celebrity gossip hit, so we've made sure today's mix has something for everyone.
Enjoy.
1. Singer Sam Smith is dating a 13 Reasons Why star. Life feels sunnier, somehow.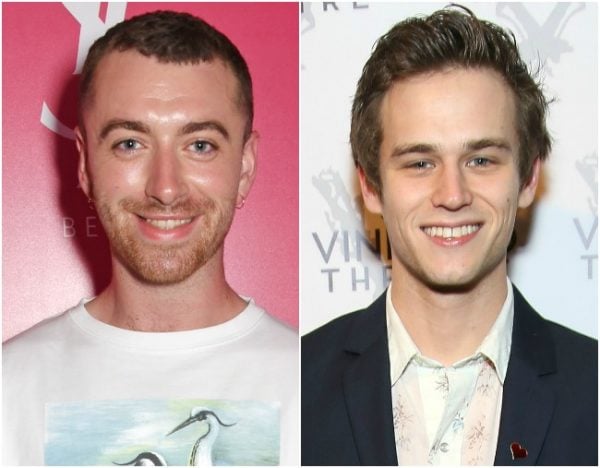 He's the soulful singer who melts your heart with a single note and now Sam Smith is reportedly dating our favourite complicated bad boy jock (or at least the actor who plays him) Brandon Flynn.
The Stay With Me singer, 25, appears to be in a relationship with the 13 Reasons Why actor, 23, who has elicited from us so much anger, then sympathy, as Justin in the hit Netflix TV series.
At least, that's what paparazzi photos of the pair kissing while strolling around New York City on Sunday seem to show.
Somehow we feel happier knowing this couple potentially exists and hope they soon make it official.
2. Heidi and Spencer Pratt took $34,000 worth of crystals into the delivery suite because they're Speidi.
Heidi and Spencer Pratt were everyone's favourite reality TV "villains" as stars of hit noughties show The Hills, but if you haven't been following them a lot since 2009 you may not know two things...
1. They just had a baby boy named Gunner Stone on Sunday afternoon.
2. Spencer has an obsession with crystals. (As in the ones that are supposed to have purifying or healing powers, but really are just pretty rocks.)
The 34-year-old has shared his love for crystals on social media, but we only learned the depths of that love when he tweeted a thank you to a company who supplied him with $34,000 (US$27,000) worth of crystals to surround Heidi within the birthing suite.
Hey - whatever works for you.