We knew last night's episode of The Bachelorette was going to be a game-changer.
For weeks, the tension between contestants Sam and Rhys had been steadily growing, to the point where Sam had started to just outwardly bully Rhys on national television. But despite their incessant competitive banter, these guys were meant to be there for Georgia Love, so she took the two of them on a fight-to-the-death date. Two men would enter, and only one would return.
Except that neither of them returned, because they were both d*cks.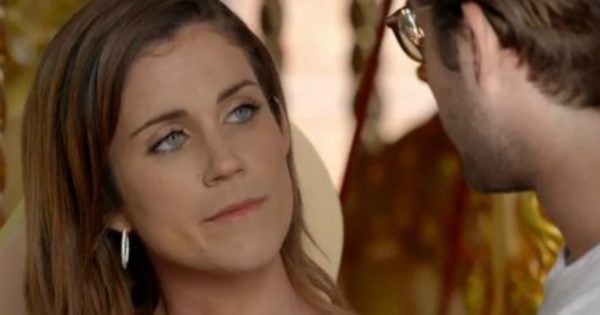 For Sam, his downfall was getting a little over-excited by the unconventional date format, leading to him bluntly telling Georgia why he entered The Bachelorette in the first place.
Once he found out Rhys had been eliminated (for saying he wasn't looking for "the one," and frankly being rude AF to Georgia), it was as though Sam believed he had already won. He had beaten Rhys, and now he just wanted to tell this pretty girl in front of him all about his life plans.