For everyone else watching, the end of 2017 and the beginning of 2018 has signified a reckoning for men in power across the entertainment and media industries.
Under the banners 'Me Too' and 'Time's Up', women are calling for an end to sexual harassment and gender inequality in the workforce. And men have been standing up in solidarity with the women around them.
Everyone except Sam Newman, of course, who last night on the premiere episode of this season's The AFL Footy Show took only minutes to say something vulgar about a female journalist and the #MeToo movement itself.
On International Women's Day, no less.
Watch Sam Newman's vile comments on the AFL Footy Show in the video below.
It started when co-hosts Eddie McGuire and Rebecca Maddern asked Newman, 72, a social commentator and former AFL player, about reports that he's running to become the next Lord Mayor of Melbourne.
"Now, Sam I have got to ask you, you have made the headlines the last couple of weeks," McGuire began, before mentioning News Corp columnist Susie O'Brien, who regularly criticises Newman's conservative views.
"Even your nemesis at the Herald Sun Susie O'Brien is writing that it could well be conceivable that you could be the next Lord Mayor of Melbourne," McGuire continued.
Cue: Extreme and unnecessary vulgarity.
"I reckon that woman gets aroused when she writes about me," Newman said. "I am keeping her in business, I reckon she secretly wishes I would chat her up."
Despite McGuire's head-shaking, and Maddern's blunt, "I don't think so", Newman continued.
He made reference to the #MeToo movement, saying O'Brien "wouldn't have to worry" about sexual harassment. The implications of his comments are horrendous.
"I don't think she has ever got to worry about the #MeToo movement because I don't think that will ever visit her," he said. "She is delusional."
The nation, of course, was appalled:
Two minutes in to the AFL footy show and Sam Newman decides its time to suggest @susieob couldn't have a #metoo moment, in the most derogatory way. Typical Neanderthal shit, from a prehistoric halfwit. No surprise he thinks Trump is so brilliant.

— smorganism (@smorganism) March 8, 2018
The AFL footy show is so gross. Sam Newman's the grossest dude

— Jaymie (@JaymieP) March 8, 2018
Disgusting comments from Sam Newman….and on International Woman's Day!! Ten minutes in I am reminded why I don't watch the Footy Show. #Metoomovement #notajoke #9AFLFootyShow #InternationalWomansDay

— Whirlybird81 (@khaleesi81) March 8, 2018
#iwd2018 doesn't seem to be stopping Sam Newman from insulting women… some things never change ???????? #9AFLFootyShow

— em (@em_drisc) March 8, 2018
Sam Newman. Wow @SunFootyShow. Been on 5 min. Already abusing woman

— meat (@andrekewl) March 8, 2018
Sam Newman should not be given a platform to speak. He is a horrible person.

— Tom® (@tom12rennie) March 8, 2018
Newman is no stranger to controversy.
In September 2009, he attracted reprimand from the Australian Communications and Media Authority after likening a Malaysian man to a monkey, again while appearing on The AFL Footy Show.
His 'joke' that the man was "not long out of the forest" was criticised for its racism, The Advertiser reports, and Nine donated $200,000 to charity in an attempt at apology.
In 2014, he flashed his genitals on the same show.
His jibes towards his co-host Rebecca Maddern have previously been labelled "sexist" and likened to "workplace harassment".
And, in September last year, he criticised the AFL for supporting gay marriage, saying the league had "no right" to introduce a "political agenda". Again, this rant was on The AFL Footy Show.
It's a wonder Channel 9 still employ Newman when all of us are wondering: What could possibly be next?
It's a disgrace.
Mamamia has contacted Channel 9 for comment.
LISTEN: The Time's Up movement, explained. Post continues below.
At Mamamia, everyday is International Women's Day.
Through Dress for Success' Empower Hour campaign, it takes just a few minutes to change a woman's life forever. Donate an hour of your pay this International Women's Day and set a woman on her path to success by visiting empowerhour.org.au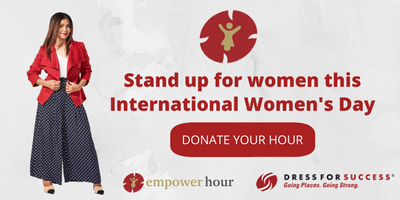 Mamamia has also partnered with Room to Read, where you can keep a girl in school for just $1 a day. Educating women and girls is widely understood to be the most powerful and effective way to address global poverty.
You can help make the world a better place for women and girls by donating at www.roomtoread.org/mamamia