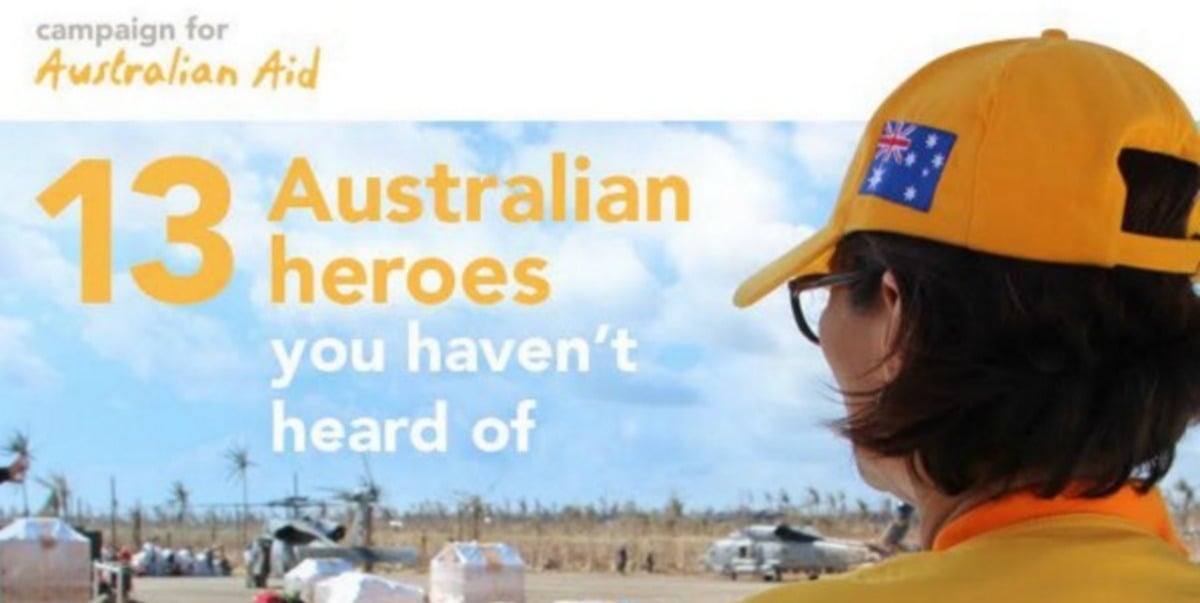 Each week we will be running Q&As with Australian women doing vital humanitarian and aid work. Women you may not have heard of.
This week meet Sam Mostyn, President of the Australian Council for International Development (ACFID).
1. What does your role entail on a day-to-day basis?
I am the President of the Australian Council for International Development (ACFID) – the peak body for Australian non-government organisations (NGOs) involved in international development and humanitarian action.
ACFID's purpose is to lead and unite Australian NGOs in action for a just, equitable and sustainable world. We do this through engaging with the Australian Government on good aid and development policy; building public awareness and debate on issues of global poverty, inequality and sustainability; and supporting Australian NGOs to be effective and accountable in their work including through our Code of Conduct.
As President, my role is about steering ACFID in the achievement of our goal for an Australia that plays a strong and effective role in international development. I also represent the aid and development sector in international and national forms, and act as a public spokesperson for the sector.
Sam Mostyn, President of the Australian Council for International Development. Image: Supplied
2. How did you become involved in humanitarian/aid work?
I became President of ACFID in 2014, following a career spanning government, the private sector and the not-for-profit sector. I had the opportunity to work for both Justice Michael Kirby and Paul Keating early in my career, and learnt about the need to incorporate social justice and equity issues across all sectors – it's why I'm able to play my role with ACFID, director roles with other organisations such as ClimateWorks Australia and Australian Volunteers International, as well as serve on a number of Australian corporate boards.
I was drawn to ACFID and to the international aid and development sector more broadly because of my strong interest in issues of social justice and environmental sustainability. It's a fascinating and important time to be working in aid and development, with over 190 countries recently signing onto a groundbreaking new framework for achieving sustainable development – the Sustainable Development Goals.
Achieving these Goals requires collaboration and commitment across all sectors – government, private sector, academia and civil society. I believe we can do a better job in Australia of driving collaboration across sectors to ensure we play a strong global role in eliminating poverty and promoting sustainable development.
3. What are the most rewarding/challenging parts of your job?
One of the most rewarding parts of my role is representing 132 Australian aid and development NGOs that carry out vital work every day in over 90 developing countries to respond to humanitarian emergencies, create education opportunities, support healthy communities and build women's empowerment. As well as their vital work, Australian aid and development NGOs build important links, networks and opportunities for Australia's engagement in the world.