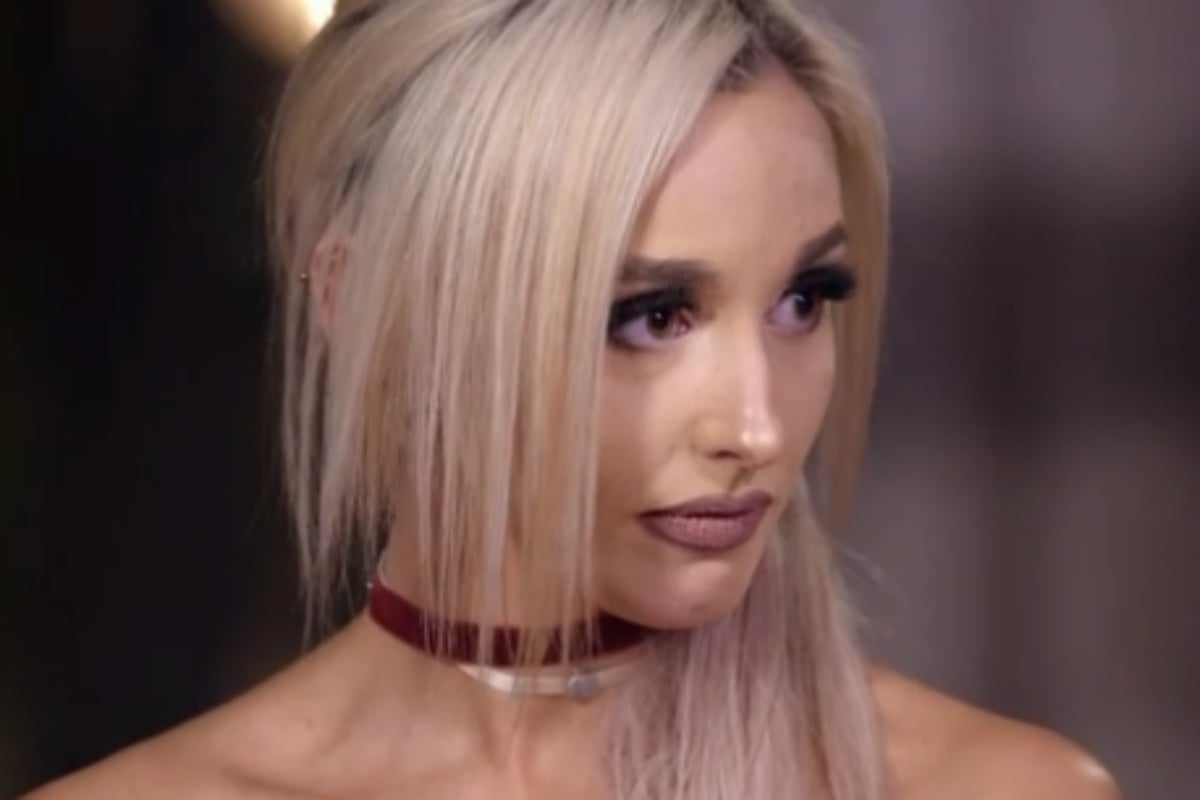 To catch up on all the Married at First Sight 2019 recaps and gossip, check out the Twins recaps, visit our MAFS hub page and join our 'Married at First Sight Lols' Facebook group. We've got you covered.
While Sunday night's explosive episode of Married At First Sight is fresh in all our minds, it's been months since the show was filmed.
So perhaps Sam Ball has needed this entire time to reflect and realise that maybe what he did to his on-screen wife Elizabeth Sobinoff was just a little bit… awful?
Because Elizabeth has shared on radio that only on Sunday did she finally receive an apology from the 26-year-old for having an affair with participant Ines Basic.
The 27-year-old told Nova's Fitzy and Wippa on Monday morning that she received a direct message from her former fake husband on Instagram.
Listen to The Recap:

"He was just like 'Hey Lizzie' and he didn't even spell it right. He's just like 'I'm so sorry for everything'," she told the hosts.
However, Liz wasn't so sure that Sam had entirely taken responsibility for the hurt he caused her.
"And he kind of went 'look what we've been put through' – he wanted to put what we've been put through."
Later during the interview, host Michael "Wippa" Wipfli read out Sam's message.
"I didn't mean to bother you, but I just wanted to touch base and see how your going. I want to be straight up. I'm sorry for my actions on the show. It was wrong and I'm disgusted at the way that I acted and how I behaved," the message read.
"I feel sorry for anything that I said that may have offended you and how I hurt you and also hate how you've been portrayed through the editing.
"Taking part in the show has taken a huge toll on my life as I'm sure it has on yours and I hope you're doing okay. You're beautiful and strong and amazing."
Liz, however, wasn't convinced his apology was genuine and chose not to reply, saying it's too late and also questioning why he would say sorry now.