When it was revealed this week that the multi-talented Sam Frost had accepted a role on long-running soap Home and Away the haters unleashed.
"An insult," one said. "A stunt." "A joke." "It's made a mockery of the acting industry."
But the former Bachelorette turned radio host isn't having a bar of it.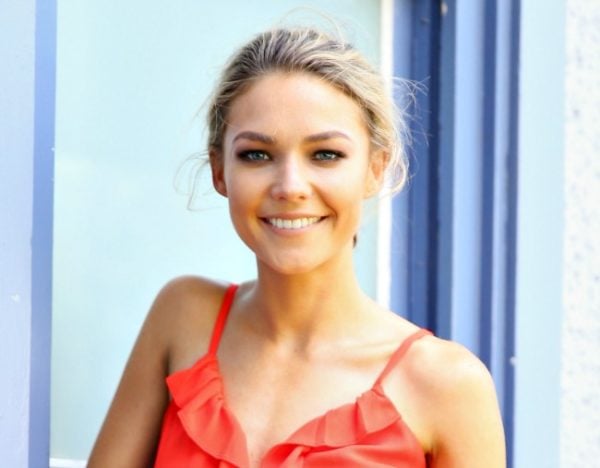 Defending her career change on Instagram with a meme that reads "Be Brave", the 28-year-old wrote that she is not afraid to challenge herself and push her boundaries.
"I work incredibly hard professionally and personally to constantly grow, learn and evolve," she wrote. "I have chosen to live my life embracing opportunities and challenges with open arms.
"It may work, it may not... but at least I can say I was brave enough to give it a shot."