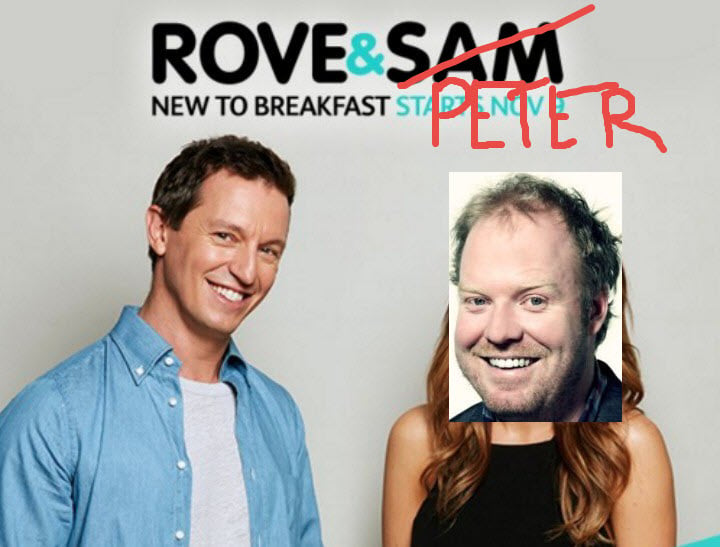 We want answers, Sam.
On Monday Sam Frost made her wireless debut with Rove McManus as their new breakfast radio show on 2Day FM hit the airwaves.
So it was curious that, four days in, Sam was a no-show on Thursday, with Rove's buddy Peter Hellier stepping in to co-host.
At the time, 2Day FM gave a wonderfully vague explanation via the Rove and Sam Twitter account, citing "Bachelorette Business" as the reason for her absence:
Our mate @pjhelliar is still in the co-pilots chair helping steer the show to funny while Sam is doing Bachelorette business.

— Rove and Sam (@RoveAndSam) November 11, 2015
Finally though, we have some answers.
According to Daily Mail, "Sam was on the promotional trail for Alpha Keri moisturiser, for which she is the new ambassador of."
Daily Mail explained that "The reality star attended a breakfast beauty launch for the product at the Andrew Boy Charlton Pool in Sydney".
Sam and Rove announcing their new gig (post continues after video):
Although it was only a temporary gig, people seemed to like Peter's co-hosting, reminiscing on the time they were together on the television show Rove way back when: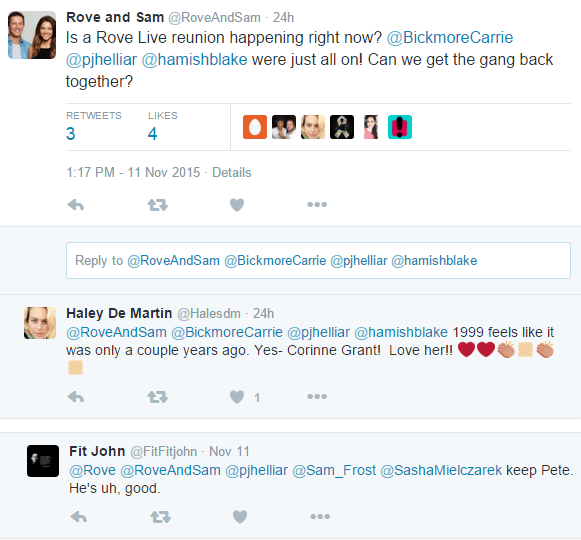 Peter's reign in the chair was short-lived though, with Sam returning to the radio this morning.
We will never give up hope for a complete Rove reunion feat. Sam though.