Way, way back in July, ex-Bachelorette Sam Frost announced she was making the move to Summer Bay and had landed a role on Aussie soap Home and Away.
Since then, we've been flooded with paparazzi pics of 28-year-old Sam walking the beach in a bikini and working out with her co-stars, all teasing what was to come for the budding actress.
And last night, our dreams finally came true when Sam made her debut on the show, during the show's 2017 season finale.
LISTEN: Sam Frost speaks to Mia Freedman about life after The Bachelorette. Post continues after audio.
Except there was no bikini to be seen.
Sam's character was not making her mark on Summer Bay, catching the boys' attention with a blonde hair flick.
She did not ride into a scene on a motorbike to cement her status as the town's new 'bad girl'.
Instead, Sam's character played a pivotal part in the death of one of the show's most beloved characters (spoiler alert), but she did the whole thing with her eyes closed.
Literally. She was unconscious. The entire time.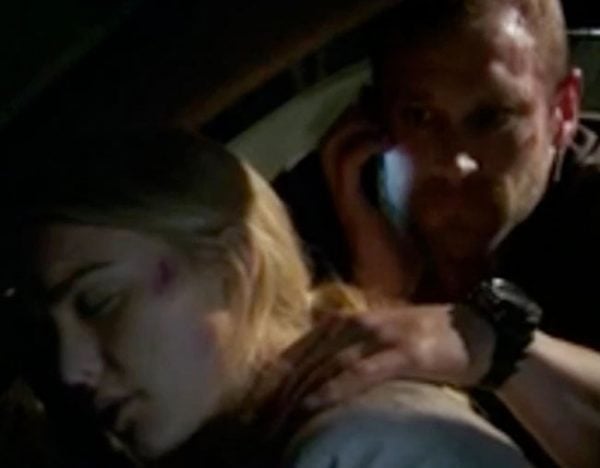 You see, Sam's character - named Jasmine Delaney - crashed her car into one being driven by Kat Chapman (Pia Miller) and her boyfriend Robbo (Jake Ryan).