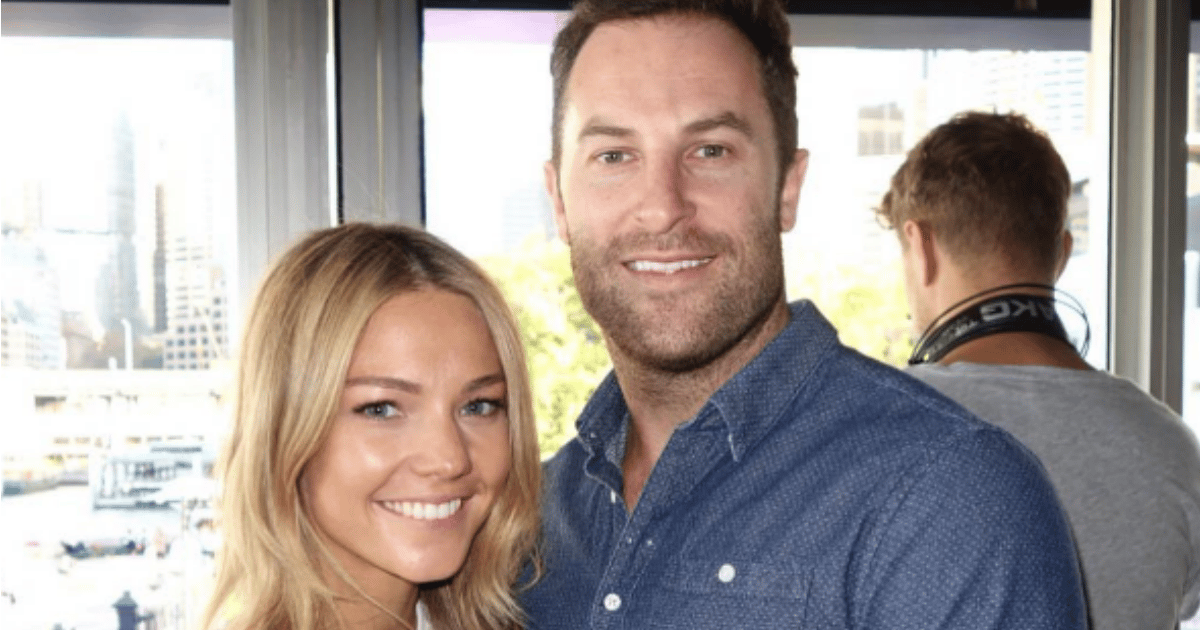 There's no denying it: Against the odds, Sam Frost and Sasha Mielczarek found true, adorable, tear-jerking love on reality TV. If you want proof of this, you'd only need to take a peek at Sasha's Instagram upload last night.
But first, some context.
Yesterday, girl-next-door Sam landed on a few publication's Worst Dressed lists for the dress she wore to the Logies. In the wake of the ridiculous fashion commentary, the radio host posted a raw and honest confession, saying she didn't know if she "fit(s) in on fabulous nights like the Logies", thanking Sasha for holding her hand while she felt "felt awkward, anxious and out of place".
It wasn't long before Sasha responded in the most utterly perfect way.
Posting a photo of the pair on the event's red carpet, Sasha expressed how lucky he feels to have Sam in his life.
"I know Sammy gave me a shout out earlier however it's my beautiful girl who stole the show and deserves all the credit," he told his 200,000 strong following, continuing: "She not only looked absolutely stunning but she carried herself with such grace and I feel very blessed to call her my girlfriend!"
Mamamia were on the Logies red carpet, saving the stars one pair of undies at a time… (Post continues after video.)
As for Sam landing on some publications' Worst Dressed lists, Sasha defended all the women who walked the red carpet on Sunday evening.
 "All the ladies at the [the Logies] looked amazing and for people to say that some were the 'worst' dressed is quite awful… Everyone shon(sic) in their own right especially S-Fro who looked as good as I've ever seen her (besides on a Sunday morning without makeup)!"