As natural tans begin fading like the long summer days which bore them, Aussies are reaching for the fake stuff, which can either end in a year-long ethereal glow or… disaster.
Unfortunately for Sam Frost, her quest for sun-kissed perfection has ended in the latter, with the radio host's latest Instagram story showcasing an unenviable fake tan fail.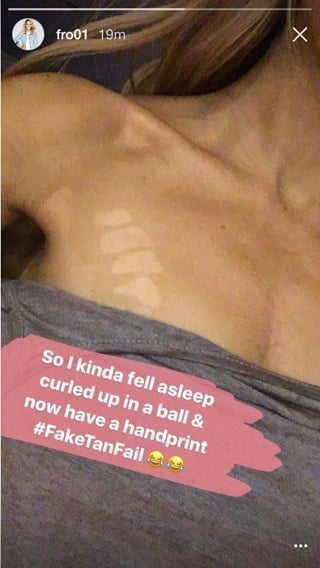 "So I kinda fell asleep curled up in a ball and now have a hand print," the 27-year-old captioned a photo of her freshly tanned chest marred by some big ol' finger marks.