Radio host and ex-Bachelorette Sam Frost appears to have deleted all public forms of social media after a rough day in the spotlight.
Frost is no longer searchable on Twitter, Facebook or Instagram, despite all three mediums being closely tied in to her professional persona — and active earlier today.
The sudden disappearance comes after New Idea reported Frost and her boyfriend Sasha Mielczarek were "spending less time together" and had "unfollowed each other on Instagram".
According to the magazine, Frost had also attended the races "with Sash nowhere in sight".
Good lord. It's like the woman has other friends.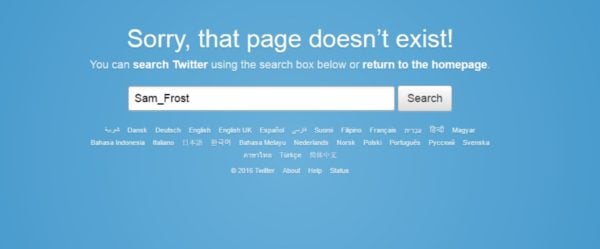 Frost responded to the rumours in a furious open letter posted on her public Facebook account this afternoon.
"New Idea get a f–king life! For the one millionth time, Sash and I have not split. In fact we are stronger than ever," she wrote.
"Spoilers; Social media isn't the real world. The media isn't the real world. What's real is the time you spend with your partner, the challenges you work through and the unconditional love and support we have for one another."