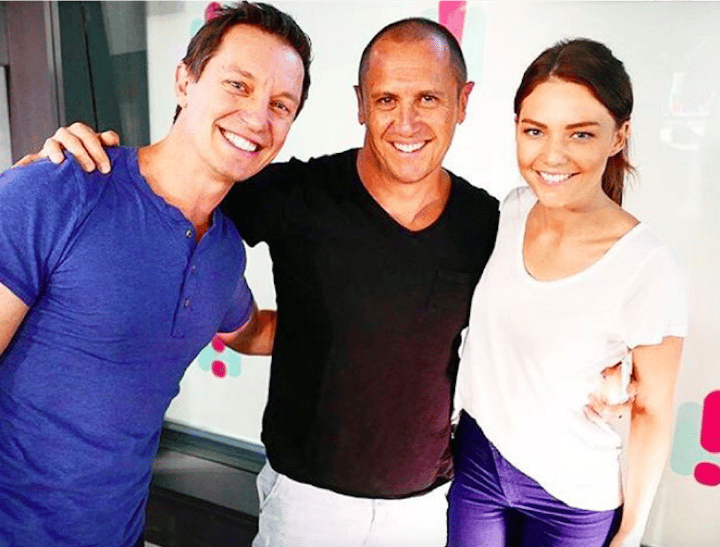 "He is good looking and he is funny and a bit of a larrikin."
Sam Frost grew up in the era of Hollywood heartthrobs such as a young Leonardo DiCaprio, Orlando Bloom, and Hanson (she sung MMMBop live on air. It was magical).
Watch the magic here:
But as a girl, Sam didn't have eyes for them. Her childhood crush was Larry Emdur and this morning she interviewed him live on air.
SAM. LOVES. LARRY.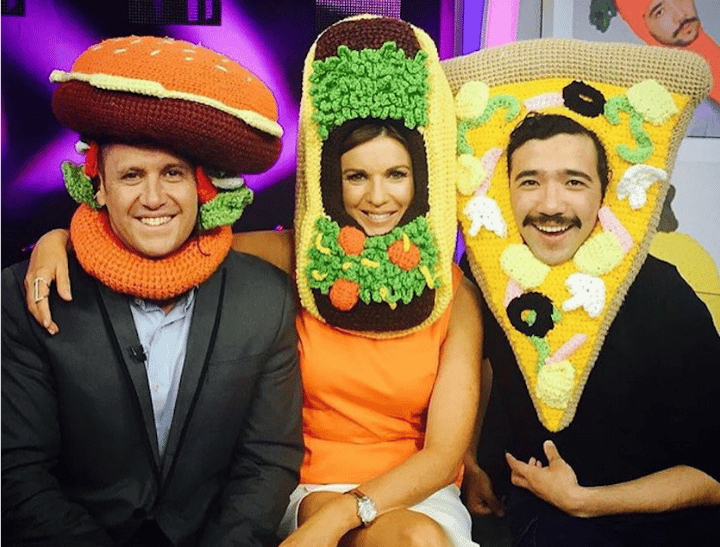 "I was so in love with Larry Emdur when I was a kid," Sam said in a recording, which was later played on air, to her immense embarrassment.
"He is good looking and he is funny and a bit of a larrikin," Sam continued. In the studio, Larry was understandably amused, and asked, "Why won't you look at me now?"