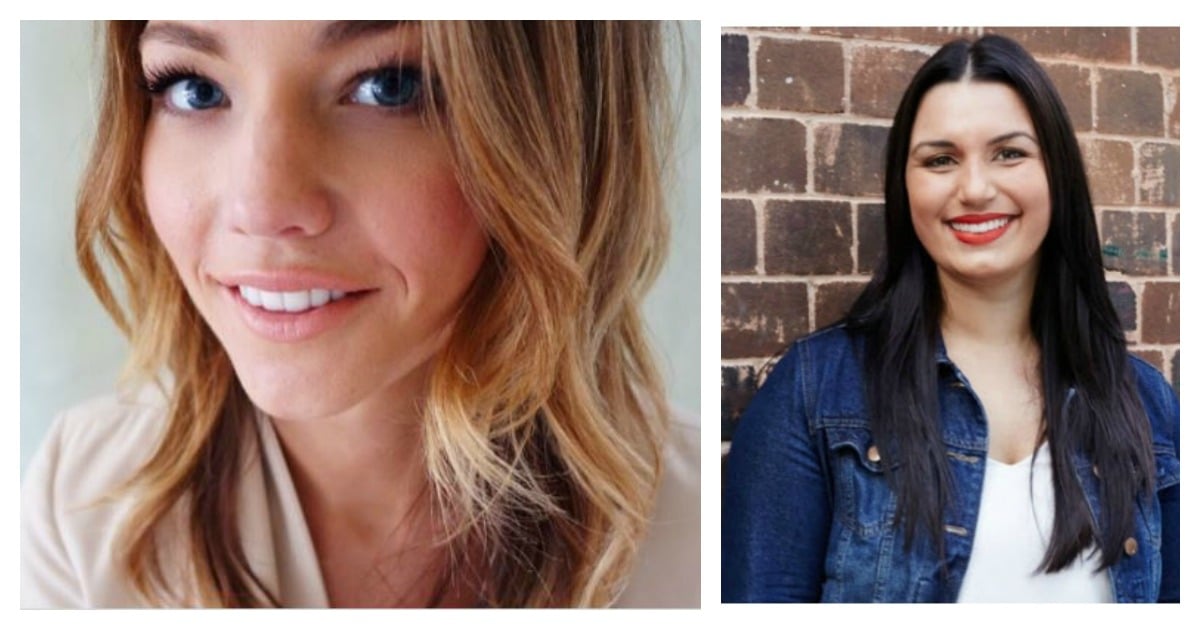 Today Sam Frost raised the white flag.
The 26-year-old surrendered and told the trolls, who have mocked and taunted her mercilessly since she first rose to fame after appearing on the second season of The Bachelor Australia, that they had won.
When I read the tweet that the radio host sent out to her 37,000 followers on Twitter, my heart sank.
"To the fake accounts heavily trolling me online and into my personal life. If you wanted to break me. Congratulations you have won," her message read.
I feel for Sam, I really do.
What she's been through since being heartbroken by auctioneer Blake Garvey is enough for anyone to decide to lock themselves in their room, hide under a doona and never come back out.
But she pushed through her highly publicised breakup to become Australia's first Bachelorette.
Something that surely wasn't easy to do. She put herself back out there at the risk of facing public ridicule for a second time, but she did it.
When she put on a few kilos in the Bachelor mansion, everyone noticed and boy, did they comment.  When she started to get fit and put more time and energy into diet and exercise, she was branded too thin. She was called 'disgusting', 'gross' and labelled as a bad role model for young girls.
It was even suggested she had an eating disorder.
When it comes to her current radio gig with Rove McManus, many aren't kind either. They say she's not cut out for radio and is boring to listen to. That the pair are no match for competitor Kyle Sandilands and Jackie O, that she should just pack up her mic and find a new job.
It's not just the trolls who are giving Sam grief, but fellow competitors such as the Edge 96.1's breakfast hosts, Mike E and Emma, who even took callers in a segment in mid-April encouraging them to detail why they hate Rove and Sam.
The criticism got so heavy that at one point, she took to the airwaves to issue a moving message earlier this year on National Day of Action against Bullying and Violence. 
In part of her speech she said, "Those empty words you write behind you keyboard have an eternal effect on the person they're directed at. You have no idea what battles people are facing behind closed doors. Just because you are invisible and silent behind your computer, doesn't mean those words don't have an impact. You could ruin their day, their week and even their life."
Watch famous women read mean tweets about themselves. Post continues after video.
Still, people haven't let give. No matter what she does in the eyes of these trolls, she can't get anything right. Seriously what is the problem? I have so much respect for Sam, purely based on the fact that she just keeps pushing through and doesn't let shit bog her down. 
"Sometimes you see it and have no emotion," Sam previously said of the comments and bulling. "You just block and delete and don't even think twice about it."
But like all of us, Sam says she still has her days when she is feeling more vulnerable and sensitive. "Honestly, it's something I'm still trying to figure out. I'm so new to this and certainly no one teaches you how to deal with these kinds of things and you're left to figure out how to deal with it yourself," she said.
Until today when it all became too much.
When she was pushed to her limit and decided she couldn't take it anymore. When you think about all of the people who have taken part in the Australian version of The Bachelor and subsequent Bachelorette franchise, no one has copped it more than Sam.
I can't recall a time when chiropractor Tim Robards has even been painted in a bad light and Sam Wood is basically a local fitness saint.
They both appear to be great men. But Sam is an amazing woman, so why is she so often forced to defend herself and torn down by unnamed people hiding behind keyboards?
The only exception to the rule is Blake, who has received his fair share of criticism by the public and you know what? It's with good reason. He dragged Sam through the mud for all of Australia to see when he picked second runner up Louise Pillage as his partner, after already getting down on one knee and giving a ring to Sam in the Bachelor finale.
He recently came back into the spot light when he and Louise broke up, blaming 'public scrutiny' for their inability to make their relationship work. The pair also angered many with their 'break up shoot' which appeared in New Idea, an act they both seemingly got a wad of cash for.
The idea that Sam receives the same amount of social backlash as Blake, if not more, is utterly ridiculous. We call out crappy men when we don't like what they do or the decisions they make. Many don't hide the fact they don't like Blake. Yet when it comes to women like Sam, we call them out simply for being women.
???? A photo posted by Sam Frost (@fro01) on
When I think about why so many people give Sam a hard time, I can only put it down to one thing.
Jealousy.
Jealous of her killer job. Jealous of her wonderful partner Sasha, who is her number one supporter and will stick by her through thick and thin.
Jealous that she is young, beautiful, smart and happy.
When people are unhappy with themselves, the first thing they do is try to drag those around them down and I have a sneaking suspicion that's what's happening to Sam.
When she was broken after Blake, society loved her because she was scorned and down.
Now that she has built herself back up and has so much going for her people simply cannot handle it.
Sam raised the white flag today and I wish she hadn't.
I wish she hadn't let the trolls win and handed them over the power.
But tomorrow is another day and I hope that she doesn't let them win again.
Click through for the very best from Sam Frost's Instagram.