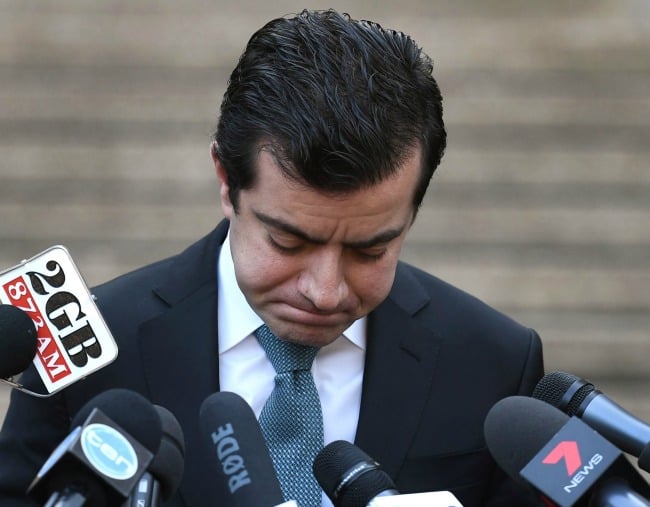 In late December last year, Labor senator Sam Dastyari was forced to resign from his rising political career.
The 34-year-old quit federal parliament after a highly-publicised political scandal involving his links to Chinese donors arose.
Dastyari, who was the youngest ever general secretary of NSW Labor and a prominent rising Labor party star, has now spoken exclusively to Stellar magazine about his dramatic political downfall, revealing how he contemplated suicide and drank excessively in the aftermath of his resignation.
Speaking to journalist Joe Hildebrand, Dastyari admitted that when he went into federal parliament, he continued to manage relationships with party donors.
"That was an incredibly stupid thing to be doing. I should have walked away. I should have cut off all those links," he said.
Dastyari broke Labor party rules when he allowed a Chinese businessman to pay some $1670.82 of his travel expenses.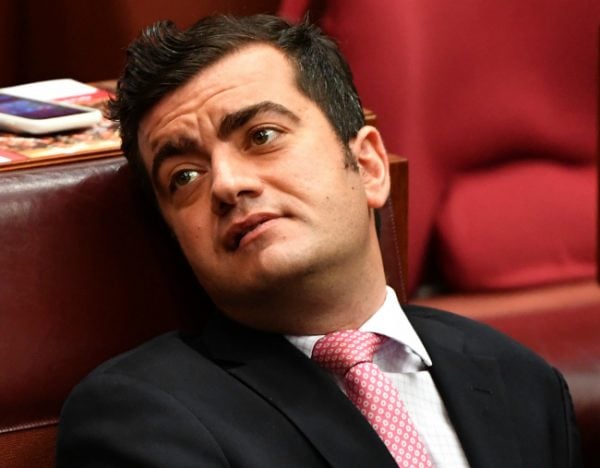 But while Dastyari initially felt relieved after resigning, he soon experienced a dark period of depression.
"The moment I resigned from Parliament was probably the best I've ever felt in my life. Just the euphoria of relief," Dastyari told Stellar.
"I've done every drug under the sun, and they were all beaten by the euphoria you get from that relief."
But after a brief period of relief, Dastyari recalled spending six days in his bedroom, as he began to wonder whether his family and friends would be "better off if I wasn't here".
After being prescribed antidepressants, the former senator began to leave the house again, as he turned to alcohol, drinking two or three bottles of wine on some nights.
Breaking point came for him one night at 3am, while sitting in a Sydney casino, drinking heavily for the "third or fourth night in a row".
He told himself emphatically that something needed to change.
The 34-year-old made a change fast. For 15 days, he gave up everything, including food and alcohol and drank nothing but water.
"I don't want pity, I don't want forgiveness, I don't want acceptance… But I would love to stop hating myself," he said.
Sam Dastyari is now working on a TV show titled Disgrace! The show, which Dastyari describes as his "therapy", asks if and how a publicly disgraced person can live a normal life.
The new show begins on Sunday, August 19 on Channel Ten.
If you think you may be experiencing depression or another mental health problem, please contact your general practitioner or in Australia, contact Lifeline 13 11 14 for support or beyondblue at 1300 22 4636.