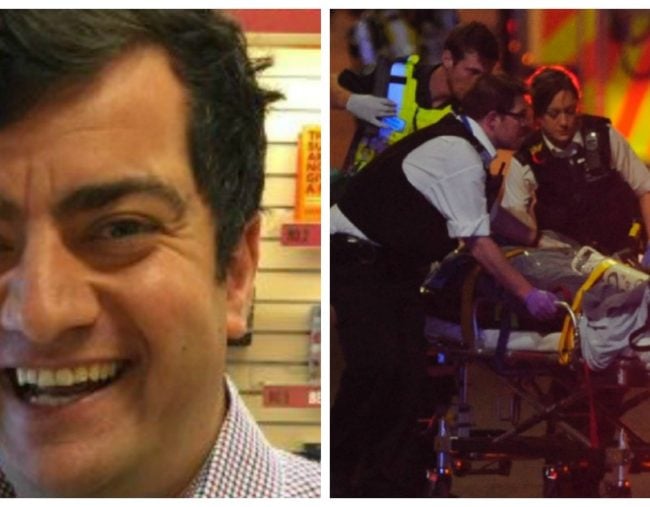 New South Wales Senator Sam Dastyari has been evacuated from a London restaurant amid the chaos of the attacks in London overnight.
Dastyari was dining nearby when a van ploughed into a group of tourists on the London Bridge.
.@samdastyari is currently in #London, and provides us an update on the current situation around him. #9Today pic.twitter.com/pPenOoq4MD

— The Today Show (@TheTodayShow) June 4, 2017
'This literally happened 20 metres from where we were and we could hear it all and were taken past the bodies,' he told Channel Nine.
Dastyari said he was "locked up in this little room upstairs at a restaurant" while the rest of the city was in lock down. The group he was with was then evacuated and walked past the bodies of the deceased.
Terrible events in London beside where we were having dinner. Just terrible. Whole city in lockdown. (1of3).

— Sam Dastyari (@samdastyari) June 3, 2017
"The sounds, you can hear it all, you can hear them screaming," he said. "It's horrific, they took us past them, it's horrific the ambulances are taking them out."
London police are amazing.had us in lockdown then evacuated us past the site. Horrific scenes. (2of3)

— Sam Dastyari (@samdastyari) June 3, 2017