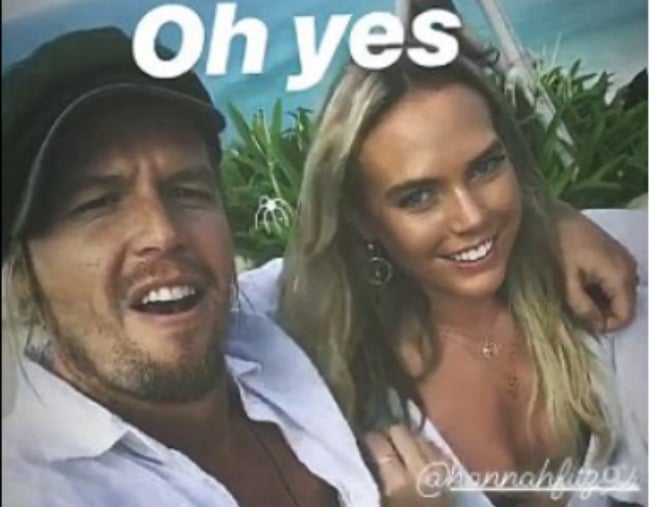 Nearly a month from his confirmed breakup with Tara Pavlovic, Sam Cochrane has been spotted partying with a season six Bachelor contestant, Cassandra Wood, in Bali.
The 31-year-old voice actor shared an Instagram story video of him with Wood at a pool party in the tropical paradise. Also in the video was fellow Bachelor in Paradise contestant Luke McLeod and a second woman.
Watch the video from Sam's Instagram story in the clip below.
And something seems a bit 'off', if we do say so ourselves.
You see, the 23-year-old Home and Away actress and Miss World Australia NSW 2017 Finalist is one of the few confirmed contestants for the new season of The Bachelor with Nick 'Honey Badger' Cummins, and has already been dubbed as a favourite to win the competition. It's also been revealed that she and Cummins know each other outside of the show, with rumours of a romance currently doing the gossip rounds.