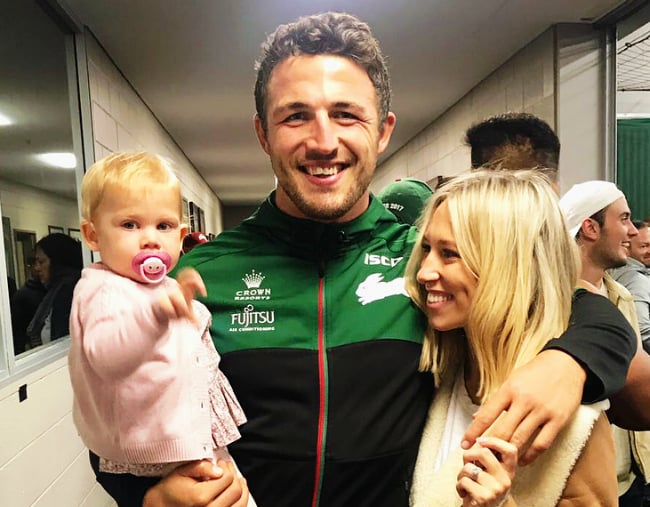 With AAP.
South Sydney superstar Sam Burgess has issued his first statement on the sexting scandal that has engulfed the club.
Burgess addressed reporters on Tuesday, saying he's keen for the "truth to come out" about allegations lewd images were sent to a young woman after a match earlier this season.
"While the investigation is going on we've been told to publicly make no comment … I'm following the process," Burgess said.
"I'm not going into the detail of anything.
"I'm happy for the truth to come out. That's going to be my answer to the majority of your questions.
"Hopefully within 24 hours, 48 hours I think it should be resolved."
Sam Burgess has addressed the media at South Sydney training on Tuesday in the wake of recent allegations made against him.

Burgess 'happy for the truth to come out' https://t.co/CcFCcq1qc8 pic.twitter.com/fT3lKY1qiU

— NRL.com (@NRLcom) September 18, 2018