This week, Australian Ninja Warrior premiered on Channel Nine and attracted an incredible 2.33 million viewers nationwide, making it the most successful new show in 2017.
The program is based on a Japanese show titled Sasuke which aired in 1997, where the obstacle course was so difficult that only seven people ever completed it.
The Australian offshoot features men and women attempting a four stage obstacle course built on Sydney's Cockatoo Island.
LISTEN: Everything you need to know about TV this week. Post continues below. 
"It's the biggest TV show ever made in Australia and it's not a cooking, renovation or dating show. It's the kind of program the whole family can watch and I hope they did last night," host Ben Fordham told The Australian last week.
On last night's episode, 29-year-old Sam Bramham who lost his right leg at age five after being born with no femur, took to the obstacle course.
Bramham has represented Australia in the Paralympics, competing in 2004 and then again in 2008. He has won two gold medals, two silver and a bronze.
But you might know him best from season eleven of Big Brother which aired in 2014, where Sam lasted 37 days.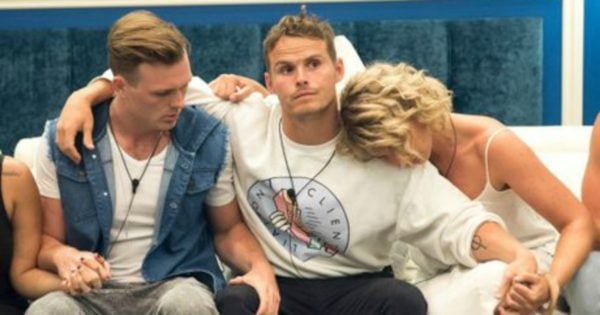 In the Big Brother house Bramham shared a close relationship with Sandra Nixon, which caused controversy given he was in a long term relationship.
Early on Nixon shared that she had feelings for him before acknowledging, "you're always going to be someone else's."
Bramham was the sixth housemate to be evicted.
Now, Bramham is an author, advocate and radio host.
Australian Ninja Warrior airs on Sunday, Monday and Tuesday nights at 7:30pm, and if they attract similar ratings to last night, Channel Nine should experience it's most successful week of the year.