In what is absolutely not breaking news, television presenter Samantha Armytage spent the weekend wearing full briefs.
Now being reported across multiple Australian media channels, the Sunrise presenter was caught running errands and, you know, just generally living her personal life on Sunday.
The summer wind blew and happened to reveal a barely visible panty line against the 40-year-old's casual dress.
According to reports from The Daily Mail, who broke the story and ran multiple images of Armytage's backside, "The TV personality's oversized granny panties showed through the garment with a clearly visible line."
Now, according to Buzzfeed Australia, the TV host has called in lawyers in response to the article.
"I'm not making any comment as it's with the lawyers," Armytage told the website. (Post continues after gallery.)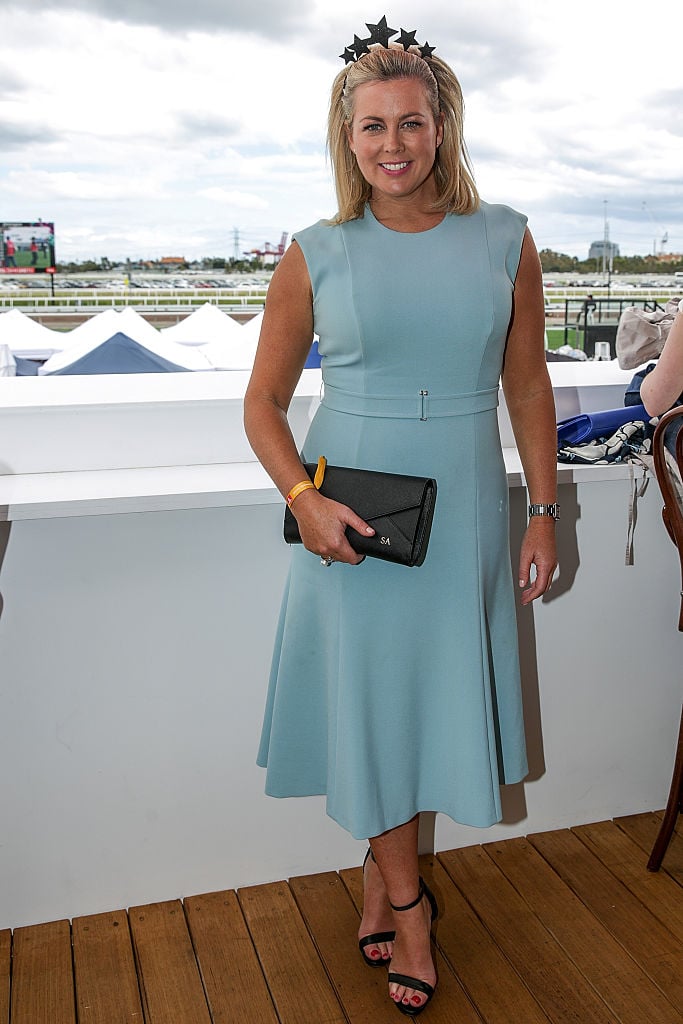 Amytage's decision to not walk around in lace-trimmed lingerie at all times has left many stunned and wondering if she no longer cares what the paparazzi think of her, while others have labelled the successful presenter's decision "brave" and called Armytage a "true warrior".
Okay, that's not true. Absolutely no one used the words "brave" or "warrior" to describe a person wearing undergarments outside of the house. They simply reacted to the news by saying, "those are the best kinds of undies!"
Hell, it's almost as if they were designed to run errands in…
"What I've learned from social media: Women should wear underwear (see Chrissy Teigen) Women should not wear underwear (see Sam Armytage)," one Tweeter wrote.
"Today women stand in solidarity with @sam_armytage who has been shamed by @DailyMailAU for, wait for it, wearing underwear while shopping?!?" another asked.