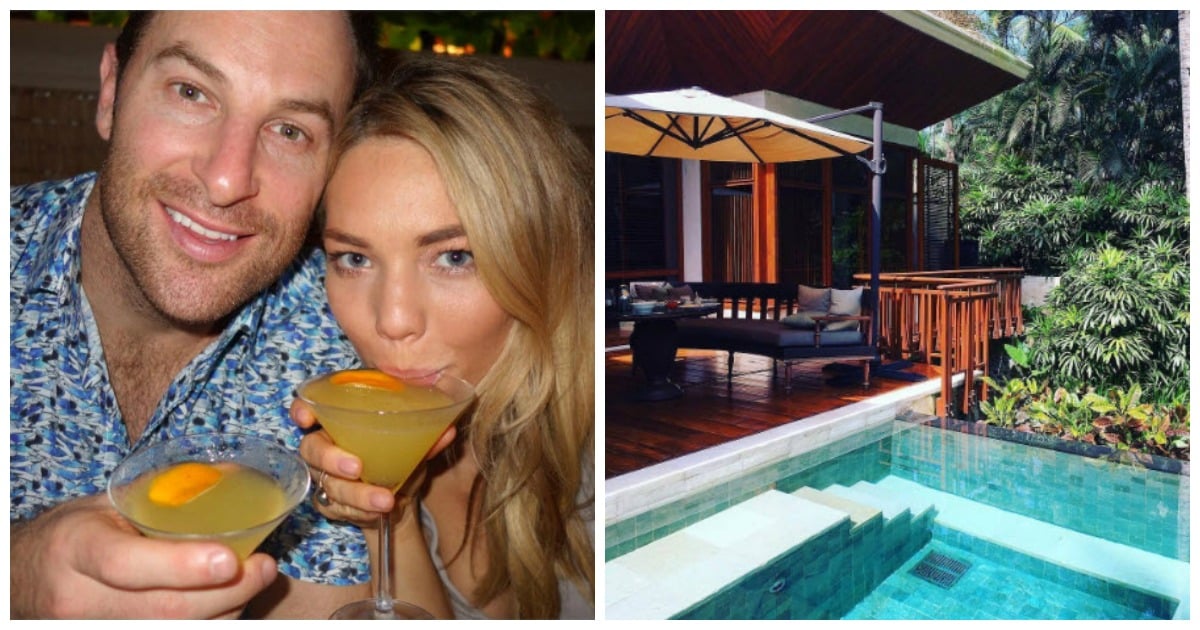 Sam Frost and Sasha Mielczarek have taken a little time out from huddling in front of the heater, praying for the September to come, to pop over to Bali for a holiday.
It's the loved up couple's first time to Indonesia and, look, it seems like they're really not enjoying themselves at all.
In fact, Sam admitted she spilled one of the free custom cocktails she got with each of her meal's four courses all over herself.
Worst holiday ever.
She also posted a photo of herself inside the couple's private villa at the Four Seasons in Jimbaran Bay, which she described as a "slice of paradise".
"It's our first time to Bali & we couldn't be happier!" she wrote, clearly trying to put on a brave face.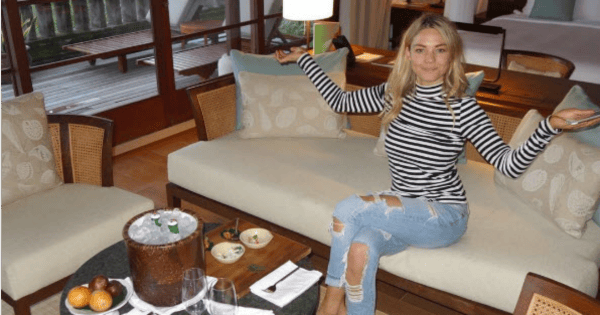 Barely has space to stretch out her arms, poor thing. Source: Instagram
Sasha also posted a picture on his own Instagram account, embracing physique while reading the New York Times over a brekky of grilled salmon and fresh tropical fruit.
"Really loving Bali so far with my beautiful girl and can't wait for our next adventure over here!" he captioned it.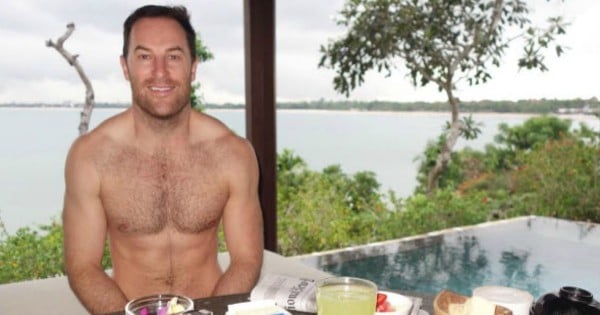 Trying to hold back the tears. Source: Instagram
Is that an infinity pool in the background? Yuck.
Stiff upper lip you guys, you'll be home to freezing temperatures and woollen turtle-necks in no time at all.

Let's take a stroll down memory lane to where is all began, shall we? 
Feature image: Instagram @fro01 and @fsbali