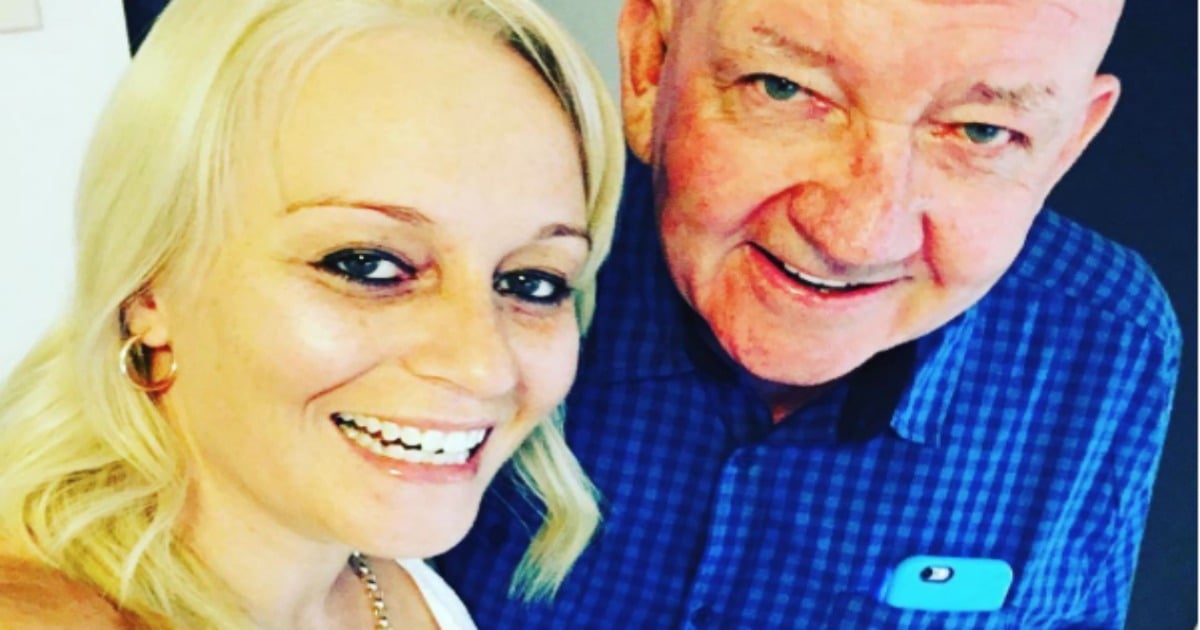 He is more than double her age and already a grandfather but despite the odds Max Delmege, 70 and his wife Sam 32 are determined to have a baby.
The former owner of the Manly Sea Eagles and his wife have gone public in their IVF struggle appearing on A Current Affair to speak of their overwhelming desire to have a baby of their own and how their first failed IVF treatment floored them.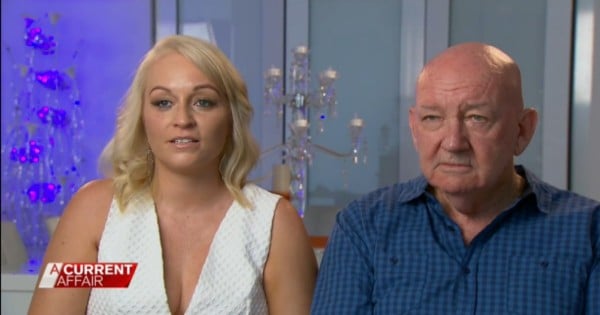 The couple, who married last year, have faced much backlash over their age difference with many saying that Mr Delmege has had his chance at fatherhood and unfairly and hurtfully labelling Sam a "gold digger".
The 70-year-old has squared up the criticism saying that he is in love and while he never expected to be trying for a baby at his age it is what he and his wife long for.
His 32-year-old wife, a nurse, told A Current Affair that it has been a "tough road" to go down.
" I guess you don't know that road unless you've been there before," Ms Green said.
Writing on Instagram before the show aired she said, "No we aren't the only couple who has been through it unsuccessfully and no we won't be the last couple to either. Our aim is to make people aware. It's a tough journey emotionally, mentally & physically. If you haven't been down that road don't judge others opinions & thoughts."
After being viciously trolled when their relationship  was first made public Samantha Delmege took to social media to call out those who were critical of her marriage. "To us it feels real, it may not look right but we have so much love, we adore each other and we are happy within ourselves and our life." She said at the time that the next step was to start a family. The couple decided that with their age gap the best chance at a successful pregnancy would be IVF.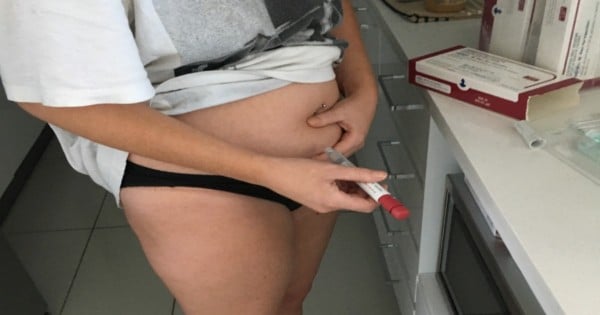 "What a wonderful advancement. I mean, there would be so many couples who would be childless except for IVF" Mr Delmege told A Current Affair. Shortly after New Year they began their journey with Sam detailing the punishing regime of injections on her blog. "My stomach was starting to bloat, my ovaries hurting, bruising appearing on my tummy and my hormones raging. I think I was ok… Maybe ask Max he may give you a different answer!! :-)  IVF consumes your life. It can make you or break you."
Mrs Delmege wrote of how other couples, such as Jim Clark and Kristy Hinze, who were exactly the same ages and her and Max – and had two children – were an inspiration.
She wrote of the financial and emotional toll the procedure had on the couple saying that when she received the news none of the eggs had fertilized the couple were heartbroken.
"I cried and cried. Max and I hugged each other like we never have before and we didn't want to let go. We were both feeling the emotion, like our hearts had been ripped out, our dream was NOT going to become a reality and our hope was gone. We just cried together. "
She says she found it tough to get out of bed.
"I layed in bed. I kept thinking what was the point of the last 2 weeks. We got nowhere! What was the point of the injections, when I lost embryos not gained them? The pain to inject myself, the emotional roller coaster you ride… Just what was the point!"
She wrote of the difficulty of seeing friend's children on social media..
"I cried at every baby photo I saw on Facebook or Instagram of my friends having children.. I felt how can I be excited for them when I'm fighting my own struggles? Selfish maybe but that's how you feel. I still cry over these things. I know I'm young and I know I'm not the first with these struggles but no one quite understands unless you've been down this road."
"So after the last 2 weeks of excitement, hope, bloating, sore ovaries, continuous headaches, and my hormones raging my dream of having a child had been thrown away. It felt like someone took it away from me. I hated everything and was so angry with the world. I was so mad thinking why us? What did we do wrong? How come everyone else can have babies? Why me?"
The couple, who have now been married for six months say that the experience has brought them closer and that they will, together, try again.
"'We fall more in love every day" she told A Current Affair.
"Without Max, the most amazing man by my side I am not sure how I would have coped."
We wish the couple the very best of luck.