It was the confession that shocked a nation: Sam telling Georgia that he wasn't on The Bachelorette to find love, but instead to find a life in the spotlight.
(We all know this is probably the case for most of the people that appear on the show, but geez Sam, you're not supposed to SAY IT OUT LOUD.)
But before you jump to conclusions about how Sam probably shouldn't have let his career dreams slip, there's something he wants you to know.
Listen to the latest episode of Bach Chat:
"What you saw was a bit out of context," he told Mamamia of his shock exit from the competition.
"They only showed a bit of that chat. I think everyone went in with the same mindset as me, we're all open to love and if you go on the show and really like the girl, then of course you would pursue that.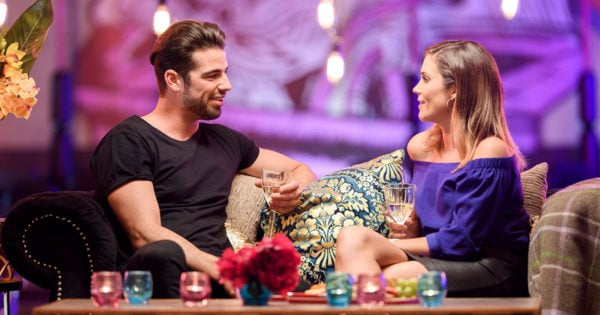 "But I don't think [any of the guys] have gone in there thinking if they don'd fall in love, they're going to be absolutely heartbroken. That's not a realistic approach to the show."
Sam also revealed that he never thought he'd be able to "fall in love on a TV show" and that he had such limited time with Georgia it was nearly impossible to form a connection.
"She's definitely my kid of girl... but it's a bit hard to make a connection when seven weeks into the show, I get a single date," he said.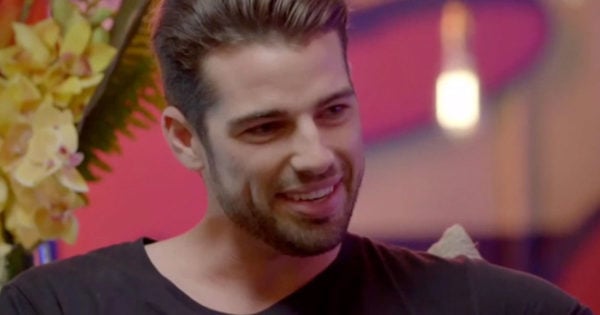 "I didn't get much time... it's hard to be devastated [about being eliminated] when you've spent so little time with someone. People seem to forget that."
Sam insisted that he had tried to woo Georgia and score more face time with her.
"I went through a lot of effort to make this dessert for her... and we sand the song for her, so it's not like I wasn't putting in the effort.
"I was definitely making more of an effort to see Georgia than most people, she just didn't like the fact that she thought I was lying or hiding things from her. I just hadn't had a chance to even explain it yet."
See which guys are still in the competition for Georgia's heart...
Meet the men of The Bachelorette 2016