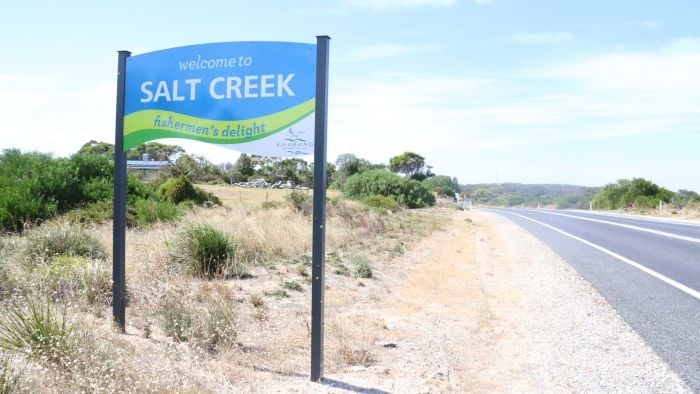 A Brazilian backpacker who was allegedly attacked by a man at Salt Creek felt like she was in a horror movie and thought she was going to die, South Australia's Supreme Court has heard.
The 24-year-old woman took to the stand to give evidence on Wednesday in the trial of the 60-year-old accused man.
The South Australian man, whose identity has been suppressed, has pleaded not guilty to multiple offences including attempted murder, aggravated kidnapping and indecent assault.
It is alleged the man met the Brazilian woman and her friend, a woman from Germany, by responding to an ad the Brazilian woman put on the website Gumtree, looking for a travel companion for a trip to Melbourne.
The prosecution said in February last year he drove the two women to a remote section of beach at Salt Creek near the Coorong National Park and told them they would be camping there for the night.
The Brazilian woman told the court she had started to cook pasta on the camping stove when the man said they should have a look for some kangaroos in the sand dunes.
The court heard the German woman was asleep in the man's car at the time.
The Brazilian woman said the man grabbed her from behind, pulled her down onto the sand and sat on top of her before pulling a knife from the back of his pants and throwing it into the ground beside her.
"I felt like he was saying 'I have the power, I have a knife'," she said.
The court heard the man tied her hands and ankles, cut off her bikini with the knife and sexually assaulted her.
"I actually thought I was going to die," she said.
"I imagined my mum going there … and seeing my dead body, coming to recognise my body.