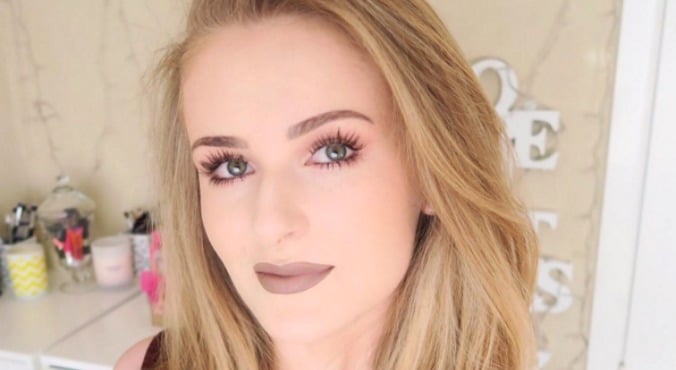 Image: Instagram/@_sallyjo_.
From the outside, life as a beauty blogger looks pretty sweet: thousands of adoring fans, free makeup loot, and being recognised for doing something you just so happen to love. Oh, and actually being able to pull off neat winged liner/contouring/lip liner without smudging must be nice.
However, notoriety does have its downsides, as blogger Sally Jo Hickey — known to her followers as simply Sally Jo — explains in a new video.
Earlier this week, the New Zealand-based makeup whiz jumped on board the 'Story Time' video trend, sharing the tale of how a run-in with a viewer took a violent turn.
With almost 70,000 Instagram followers and more than 150,000 Youtube subscribers to her name, it's not uncommon for Hickey to be recognised in public.
Last December, Hickey was out at a club with her boyfriend and some friends in Napier, and recalls being approached by a number of "lovely" fans. The 21-year-old was happily posing for a photo with one of them when the night went downhill.
"Her friend was taking a photo of us and then I heard someone scream my name. They were like, 'Sally Jo!' and they sounded really agro. But I didn't look, I didn't even think about it because I was concentrating on the camera," she recalls.
"Next minute, I felt this whack on my head and I looked down and there was glass all over me. I was drenched… I'm actually panicking reliving it. There was a cut on my foot because the glass had slithered into my shoe."