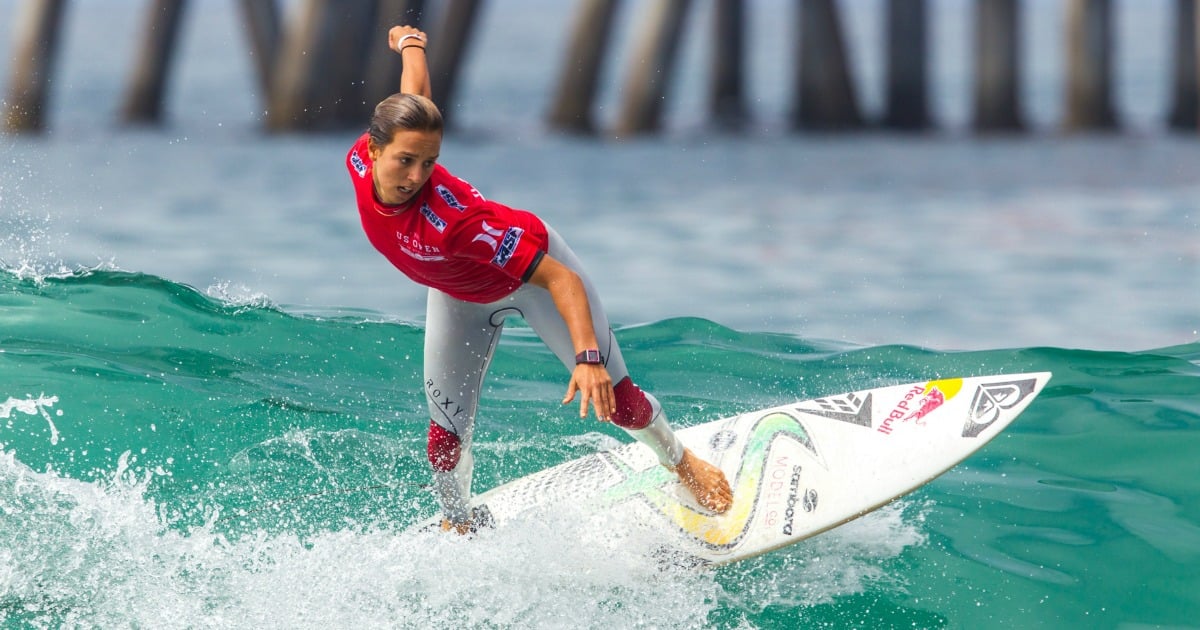 Australian surfing star Sally Fitzgibbons sustained a badly-cut foot after an incident late in her round-three heat at Bells Beach.
Fitzgibbons came off her board and suffered the injury on the top of her foot.
She was carried from the beach and had a couple of injections as medical staff tried to diagnose the extent of the injury.
It was not immediately clear whether Fitzgibbons would be able to keep surfing at the Rip Curl Pro.
Her heat was the last of Wednesday's opening day of competition.
World Surf League deputy commissioner Jessi Miley-Dyer said Fitzgibbons was in a lot of pain.
"She has a pretty big gash on her foot, on the top," Miley-Dyer said.
"I don't know how deep … but there is a fair bit of blood.
"They've given her a couple of needles, just to be able to see better, how deep it is and do a little bit of exploration.
"It's kind of a tricky place, on the top of your foot there – it's not a big gash, but it is pretty solid."
Fitzgibbons finished last in her round-three heat, putting the two-time Bells champion into a sudden-death round four matchup against Hawaiian Tatiana Weston-Webb.