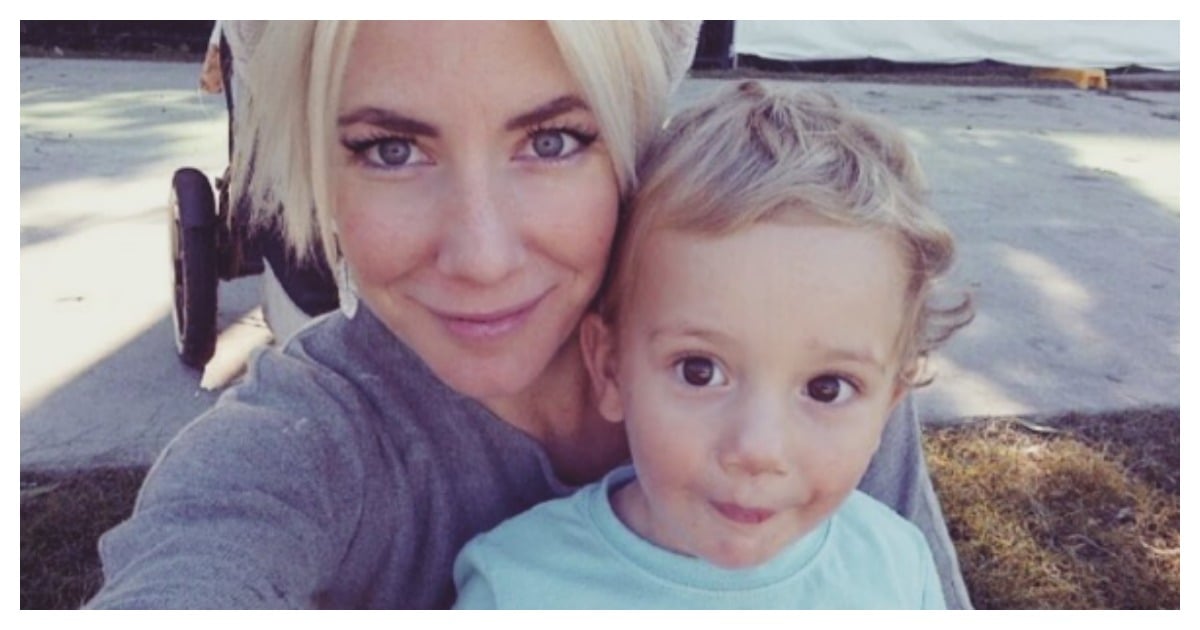 Sally Faulkner has lashed out at ex-husband Ali el-Amine after she learned overnight that she has been charged with kidnapping over the botched attempt to take back her children in Lebanon in April.
The police charges come following a two month investigation into the matter by Lebanese judge, Rami Abdullah. El-Amine dropped his personal charges against Faulkner, the 60 Minutes crew and child recovery experts in April.
Upon hearing the news of the new charges, Faulkner was reportedly shocked, but refused to comment further, opting to take to social media instead.
Posting a series of photos to Instagram throughout the evening, the mother-of-three spoke of the separation from her two oldest children, Lahela and Noah, and the actions of el-Amine.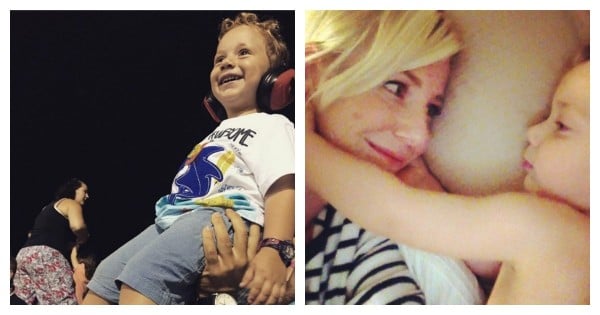 Noah (left) and Sally and Noah (right). Source: Instagram.
"For those lies that Ali told - she took their passports and ripped them up.. She kept me from the kids. She lied.. She was a bad mother.." Faulkner wrote next to an image of Noah smiling, "This is a photo of one of Ali's visits where we took the kids to the monster trucks. Ali is holding him up and I took the photo. We were able to co-parent because I made sure it was possible.. And you go and do what you have done. This is why I don't believe you are the only one behind this.. Look at how happy his little face was," she continued before finally adding, "you've destroyed his world.. You took his mother away from him."
In another post, Faulkner shared a photo of Noah and Lahela playing in the mud, smiling at their mother.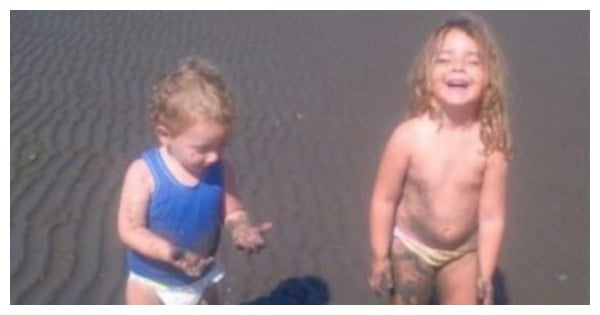 Noah and Lahela playing. Source: Instagram.
"I was this kind of mum," Faulkner wrote. "A spare of the moment moment.. Where your children point ot the mud and say they want to go down there and play.. You take off their only clothes they have with them at the time and let them go. Memories are made in moments like this. Their faces say it all. Today I went walking along to this exact place today with my mum and I went to this exact spot. Today I stood in the sunshine and got goosebumps.. Overwhelmed with sadness. Parental alienation is a daily grief. You live with it every second."
Sally Faulkner speaking to A Current Affair. Post continues... 
Faulkner's charges come following a "botched recovery operation" in which Faulkner hired child recovery experts to retrieve her children and travelled to Lebanon with a 60 Minutes crew.
The 60 Minutes crew, including journalist Tara Brown, have received a misdemeanour charge for failing to inform local authorities of a criminal act set to occur, which is likely to result in a fine only.
Channel Nine confirmed the charges against its staff had been downgraded.
"There will still be a trial on a date to be determined and out of respect for the Lebanese legal process we will not be making any further comment while the matter is still before the court," the network said.
*Main image via Instagram.