With AAP. 
Ex-Auburn deputy mayor Salim Mehajer has been arrested over a disagreement with a taxi driver in Sydney.
Police say a 30-year-old man was arrested in Darlinghurst about 5am on Sunday after he allegedly assaulted the 38-year-old taxi driver earlier, during a disagreement outside The Star casino.
Officers found an Eftpos machine and mobile phone believed to belong to the driver and said they would be forensically examined to determine any link to the incident.
In November last year, A Current Affair aired exclusive footage of Mehajer allegedly being arrested and handcuffed in Ibiza, after a reported altercation with a taxi driver.
Just months prior, the same show released footage of Mehajer hurling abuse at his estranged wife Aysha Learmonth.
"Aysha you've got five minutes to give me a call," the 30-year-old shouted at the camera.
"If you don't call me in five minutes I'm going to rape your mum. Your mum and your f***ing dad. Call me now."
In the footage, which A Current Affair claimed to have obtained via a concerned friend of 30-year-old Learmonth, the controversial figure called his wife a "f**king slut".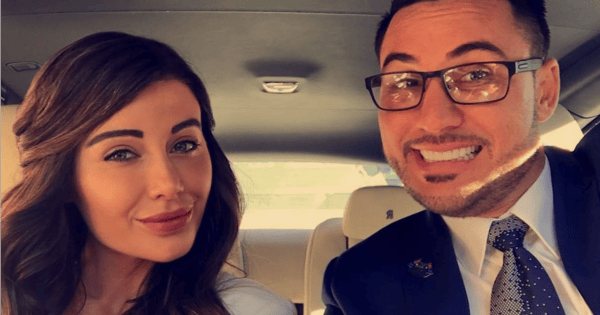 Rumours of a rift swelled after the notoriously public pair - whose pre-wedding video became a viral sensation - were not seen together for months. She lodged an apprehended violence order against her husband in July 2016 under her maiden name.
The Mehajers shot to fame after their exorbitant wedding in August 2015.
The lavish festivities - which included a cavalcade of luxury cars, a fly-by jet and four helicopters - shut down a Sydney street and prompted investigations that ultimately saw Mr Mehajer removed from the Auburn council for failure to disclose property interests.