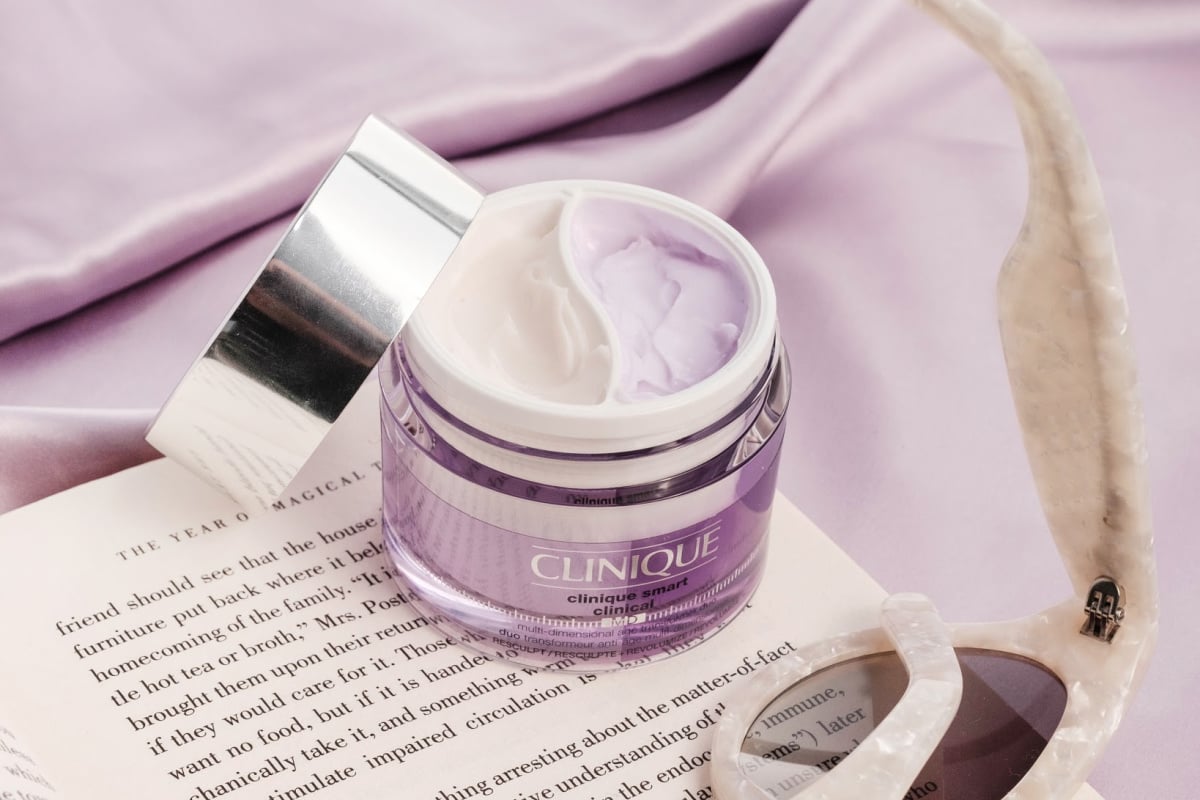 Above image: @jasminedowling 
There are a lot of great things about getting older.
With age comes wisdom, life experience and smile lines, which are all great. And yes… there's also that matter of "volume loss".
What's that? By volume loss, we're talking: hallowing of the face, sagging around the jawline (also fondly known as jowls) or an overall droopiness. It's just what happens with us women.
Everyone is different and it's completely up to you what you do with your face, but for some, volume loss can be a confidence shaker.
Some women choose dermal filler injections, and that's OK. But, if you'd rather say "nup" to needles, there are other less invasive options too.
We asked Sydney cosmetic dermatologist and Clinique Derm Pro Dr Nina Wines to unpack exactly how to help keep your skin juicy and plump, especially if you're nervous about needles.
But first, why does our face sag as we age?
The first pearl of wisdom Dr Wines imparted on us was: every year we age, we lose a teaspoon of fat from our faces.
That might sound like a good thing, but over time, fat loss combined with the drop on our oestrogen levels when we hit menopause (more womanly fun) changes the scaffolding of the skin. This is one of the reasons people say men 'age better' than women. Yep.
"Think of the skin as the foundations of a home. There are two layers of our skin, the epidermis and the dermis. The dermis is the structure and scaffolding that holds the skin up and contains collagen and elastin," Dr Wines told Mamamia. "In between the layers sits a jelly-like substance with hyaluronic acid. Like a shock absorber, it's the thing that gives the skin the plump appearance and sucks in water and moisture.
"Part of what happens when we age is, we lose hyaluronic acid, fat, collagen, elastin and oestrogen. When that jelly substance starts going, it's a bit like a balloon slowly deflating.
"Another way to think of the skin is as a table and a tablecloth. As we age, the table gets smaller and the tablecloth gets bigger, so it hangs over the edge."
The most common areas women see volume loss are: temples, below the eyes, around the cheekbones, the jowls and the jawlines, and the 'marionette' lines either side of the mouth.
The cosmetic aspect aside, Dr Wines sees how facial volume loss can affect a woman's confidence.
"Typically around 45, women might start to notice a change in their appearance in photo," she says. "It's a widening disconnect between how you feel and how you feel you look. On the inside, you feel happy, but on the outside, you feel you look sad."