As of October 1, childcare workers will overrule parents when it comes to how babies should sleep.
If a parent asks that their baby be put to sleep in a way that doesn't meet safe sleeping guidelines, childcare workers will not do it.
The guidelines have been set down by the charity Red Nose, whose aim is to end deaths from sudden infant death syndrome.
Babies will be put to sleep on their back unless parents provide a medical reason why they should sleep on their side or front. As well as that, childcare workers won't swaddle or wrap the arms of babies older than three months.
A spokesperson for Red Nose, Yvonne Amos, says once babies start to roll, they should be wrapped under the arms.
"So roughly from the first three months of life, you wrap from the shoulders down," Amos tells Mamamia. "After three months, arms free, so if they do roll over they've got the opportunity to roll back. Or stop wrapping and go to a baby sleep bag."
The crackdown follows the death in 2012 in five-month-old Indianna Rose Hicks. She died from SIDS while in family day care in Queensland. Her arms had been wrapped and she was found lying face down.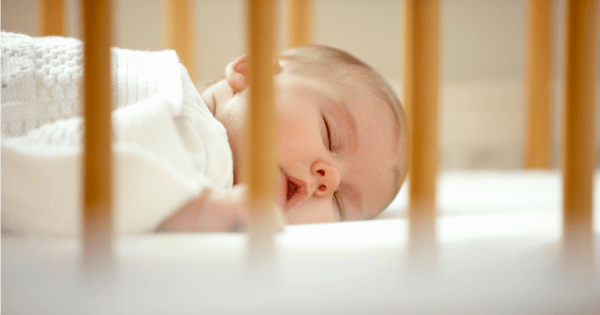 Amos says any baby in care needs to be sleeping safely at all times.
"We don't know the cause or causes of sudden infant death syndrome. We know how to reduce the risk. SIDS has been reduced by 80 per cent since we brought safe sleeping in 1990, so the evidence is there to say that this will reduce the risk for babies in that first 12 months of life."
Other safe sleeping guidelines include having no cushions or toys in the cot, and putting the baby to sleep with their feet at the bottom of the cot.
Amos says there are mum who might not have all the information on safe sleeping, and this new legislation should help.
"It gives us an opportunity to open the conversation with parents who don't fully understand the risk of sleeping babies on their tummies."
LISTEN: Year One talks to the 'baby whisperer', Elizabeth Sloane on the importance of routine in sleep training...