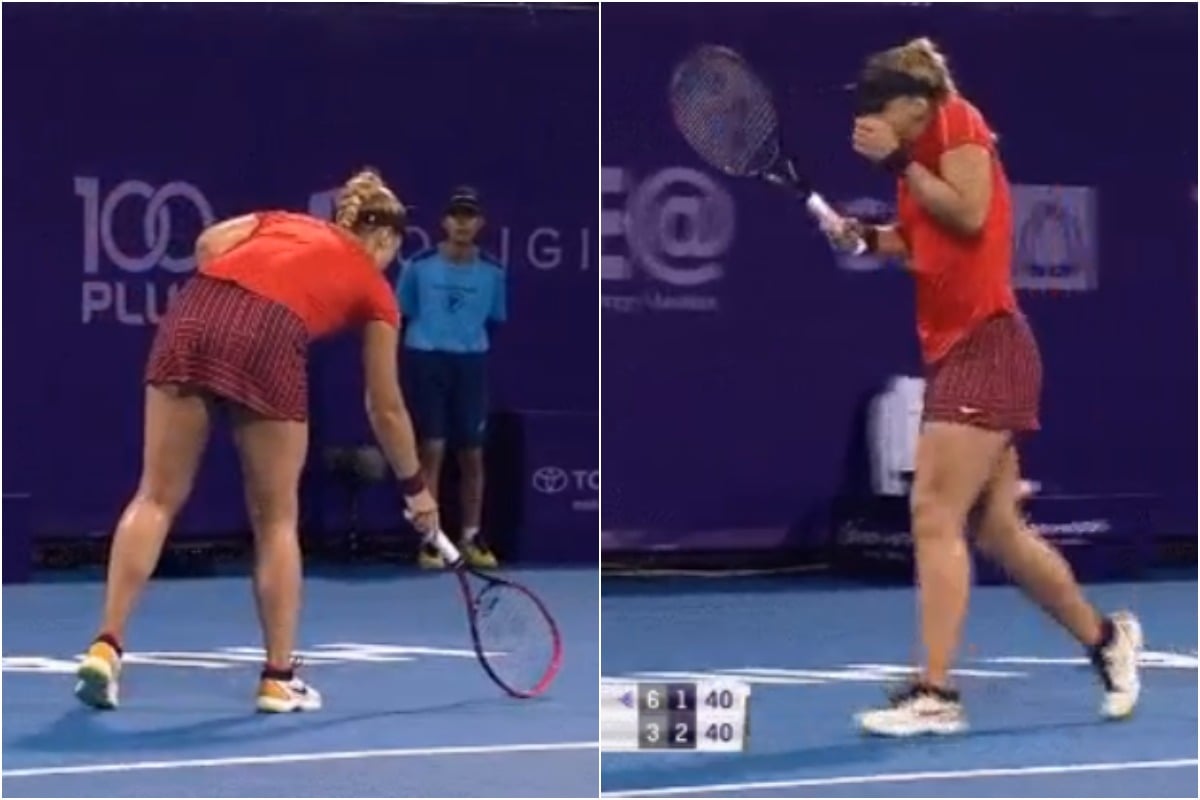 If you've ever paid attention to the sidelines of a tennis match and watched a ball kid in action, you know they are fast-moving, dedicated little helpers.
But one ball kid may have been a little too dedicated to helping the tennis star she was standing behind at the Thailand Open on Wednesday.
Her overzealous action just about traumatised German player Sabine Lisicki, after a bug had found itself on the court early in the second set.
Lisicki was trying to gently move the bug away from the serving line with her racquet, when the ball kid, noticing she was having trouble, rushed right over and…
…Stomped on it.
Lisicki, who seemed to be wanting to spare the bug's life, was visibly disturbed by the ball kid's merciless, yet efficient, way of getting rid of it.
.@sabinelisicki wanted a more gentle approach.

h/t: @AlbertoScevola #HuaHin #ThailandOpenHH pic.twitter.com/5cAZGa0pte

— Ashish TV ???????? (@Ashish__TV) January 29, 2019
The ball kid just picked the bug up and quickly ran away, to resume her post and wait for her next moment to provide "assistance".
Though Lisicki moved on quickly with the game, she went down to Spaniard Garbiñe Muguruza, 6-3, 6-4.
Mamamia is funding 100 girls in school, every day.
So just by spending time with Mamamia, you're helping educate girls, which is the best tool to lift them out of poverty.
Thanks for helping!