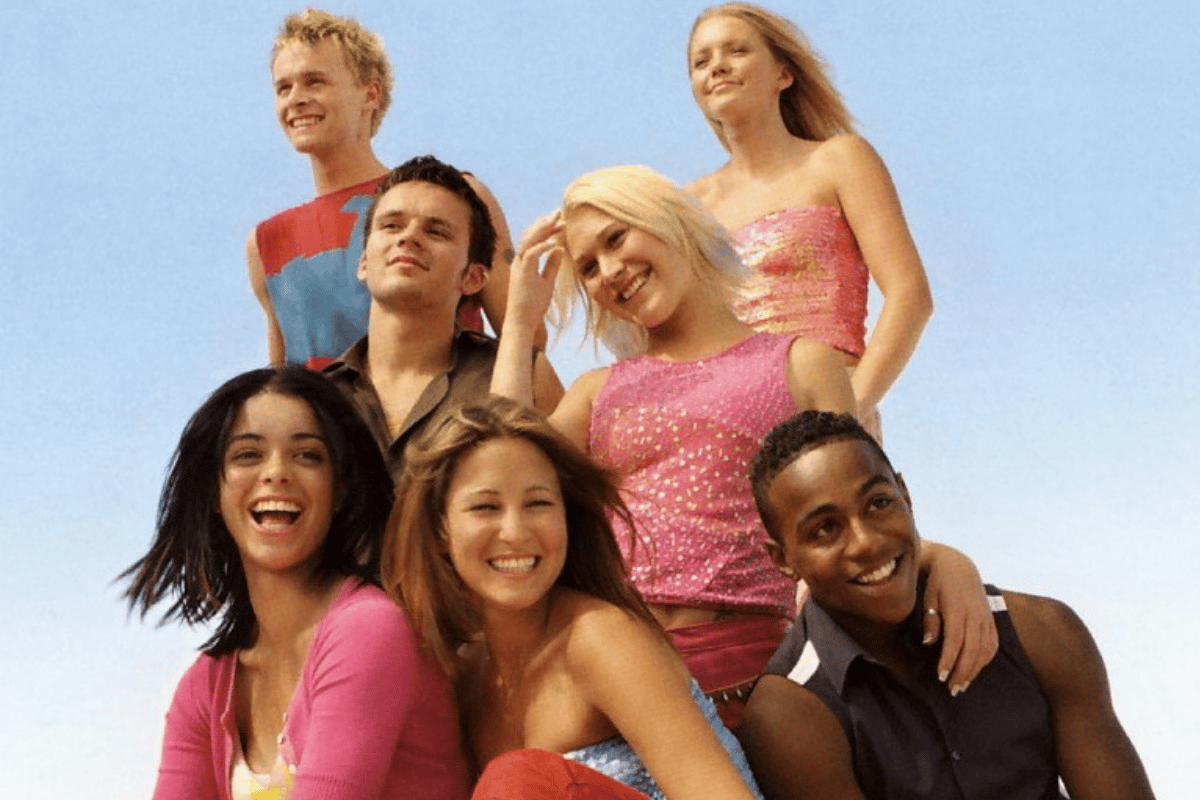 Fellow S Club 7 fans: Get excited.
You're about to find out what the seven greatest musicians of all time* are up to now.
(*I genuinely don't know if the members of S Club 7 are musicians. I don't think they can play instruments. It is possible they can't even sing. It is possible they are malfunctioning '90s robots. LET'S FIND OUT!)
S Club 7 is officially cool again, and we couldn't be more excited.
Watch: Let's jam. Post continues below video.
Is Tina still doing her dance?
Is Jon still looking for romance?
Is Paul still gettin' down on the floor?
By God, is Hannah still screaming out for more??!?!!?
If you're like me, and you still want to see Bradley swing, and Rachel do her thing, and you're wondering whether Jo still got the flow, GET READY EVERYBODY COS HERE WE GO!
Tina Barrett.
Tina, now 45, released a solo single called 'Fire' in 2012, which unfortunately didn't receive a brilliant reaction from critics. And at the beginning of 2020, she released another song called 'Mwah Mwah'. It is... really something.
Tina has kept a relatively low profile since S Club 7, but she was a part of the reboot S Club 3 in 2017.
She is now also the mother of her son Roman, now aged five.