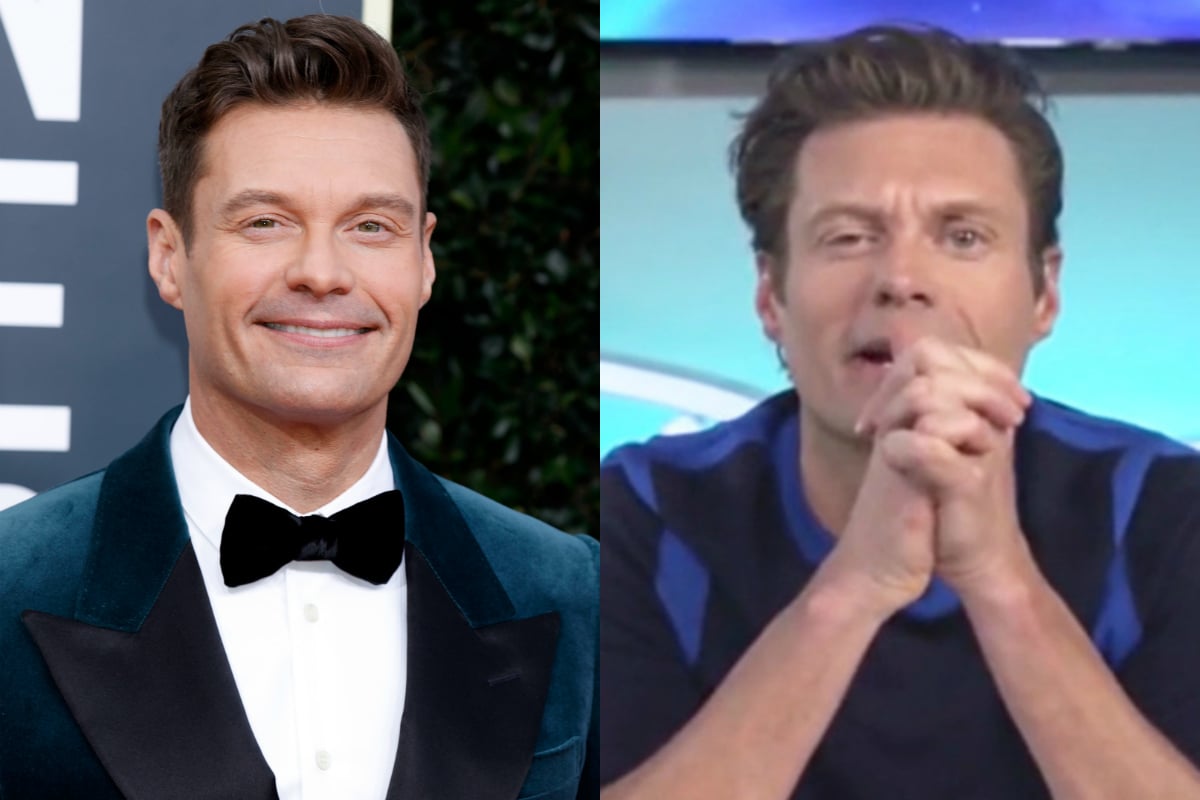 Ryan Seacrest is one of the hardest working people in Hollywood, juggling many high profile jobs and rarely taking a day off.
But there are concerns he's been spreading himself too thin for too long, following a series of concerning incidents.
On May 17, 45-year-old Seacrest hosted the American Idol finale from his Los Angeles home during which he struggled with words and had a visibly droopy eye.
It led to fans expressing serious concerns for this health online, asking whether he was okay or had suffered a stroke.
Is @RyanSeacrest okay? Not making light of this. He went from normal to his speech being off and his eye shutting halfway. #ryanseacrest #AmericanIdol pic.twitter.com/9LCKTLjxpe

— M. Drake Krueger (@KingDraqula) May 18, 2020
I'd also like to point out Ryan Seacrests sudden change in speech, posture, and his eyes towards the end of the show… is he okay? Almost questioning a possible stroke or drunk? Could he have messed up the results? What is going on!!! #americanidol #ryanseacrest @RyanSeacrest pic.twitter.com/x8C9cX2yfF

— Alexis (@AlexisMelton3) May 18, 2020
So like… I'm not a doctor and I don't play one on TV but did Ryan Seacrest have a stroke on national TV tonight? #AmericanIdol #AnericanIdolFinale pic.twitter.com/SuuOMlv0yS

— Whitney Spears (@WhitneyDuhrkopf) May 18, 2020