The jig is up, doodle possessors. Your secret is out in the open and you have all been totally and completely EXPOSED.
Blame it on Ryan Reynolds, because that dreamy hunk'o'spunk told us the truth and we will never look at any of you the same way. Soz. (But also… not really soz at all.)
While you've been desperate to keep up the "We don't do anything for big occasions! We just jump into a suit and scratch our ball sacks!" lie, Mr Reynolds' makeup artist has shone a light on what really happens behind closed doors.
Well, what really happens in the leadup to the Golden Globes, anyway.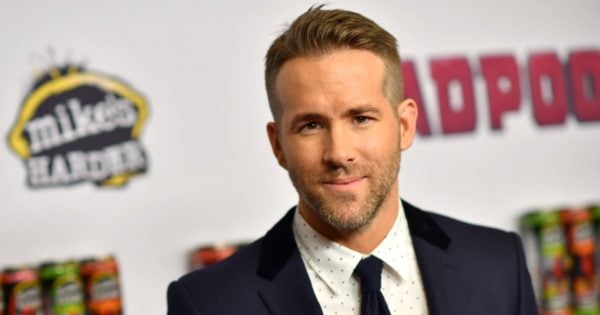 Skincare products. A crap tonne of skincare products.
"When I work with Ryan my goal is to make his skin camera-ready with as little as possible. He's a minimal makeup guy so we keep his regime quick and minimised to [include] skin prep and a bit of beard grooming," Kristan Serafino told The Hollywood Reporter.
A-yup. For the Golden Globes, the 40-year-old splashed his cash on $1100 of ReVive skincare products. Read that again: $1100 of skincare products.
That includes a "generous layer" (how fancy!) of "Moisturising Lip Balm Luxe Conditioner" in conjunction with ReVive Balancing Toner, ReVive Defensif Renewal Serum Daily Antioxidant Infusion, ReVive Rescue Elixir Anti-Aging Oil and ReVive Sensitif Oil Free Lotion Broad Spectrum SPF 15 Sunscreen.
Sweet baby jesus that's a whole lotta product.