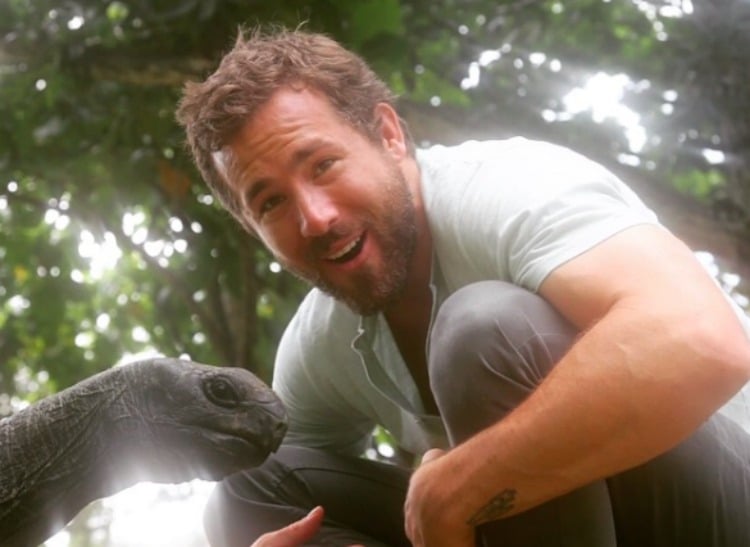 In news that is unsurprising to no one, Ryan Reynolds is sort of an attractive father to daughter James. In fact, the whole Reynolds-Lively family was struck by the gene-gods pretty hard.

But Ryan, 39, doesn't get that bod by sitting on the couch watching Netflix. No, he has to work out like the rest of us.
He's just using a certain little baby to help him out.
Ryan told US Weekly that he takes his little girl on hikes "all the time."

11-month-old James is just placed into a baby carrier and off the go - literally running for the hills.
"She's outside all the time," he said. "One of the reasons I go hiking is for exercise, so having an 18 pound [8 kilogram] baby on you is just a better workout!"
Ryan and Blake's daughter James has been much of a mystery up until now, as the couple strive to protect her privacy.
We're hoping the next time they go hiking there is an adorable selfie involved.
TAP on the image below and scroll through the gallery to see more images of Ryan Reynolds and Blake Lively...
GALLERY: Blake Lively and Ryan Reynolds.