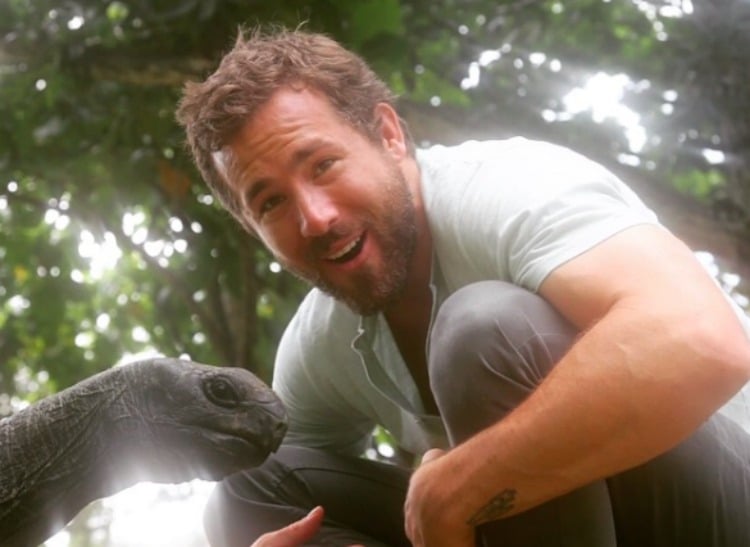 In news that is unsurprising to no one, Ryan Reynolds is sort of an attractive father to daughter James. In fact, the whole Reynolds-Lively family was struck by the gene-gods pretty hard.

But Ryan, 39, doesn't get that bod by sitting on the couch watching Netflix. No, he has to work out like the rest of us.
He's just using a certain little baby to help him out.
Ryan told US Weekly that he takes his little girl on hikes "all the time."