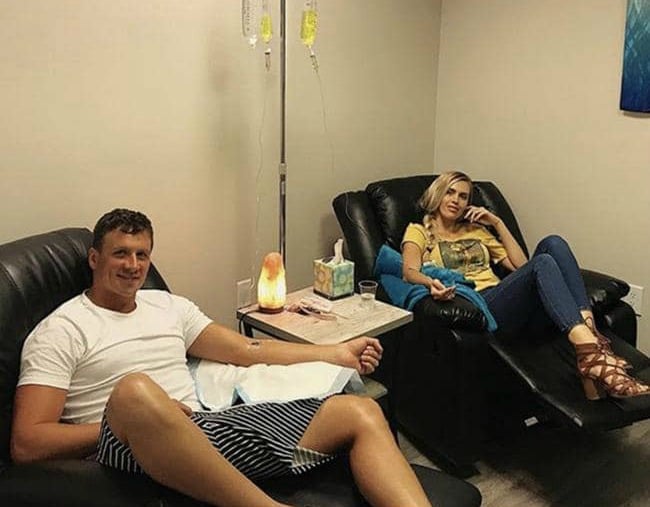 With AAP. 
Six-time Olympic gold medal-winning swimmer Ryan Lochte posted what he thought was an innocent photo on Instagram – and it got him suspended from swimming for 14 months.
The American swimmer shared an image of him getting an intravenous injection in May, which triggered the US Anti-Doping Agency investigation. The method is typically banned under USADA rules.
USADA said in a statement that Lochte was not using a banned substance but that it prohibits such infusions or injections in excess of 100ml within a 12-hour period unless received in the course of hospital treatment, surgical procedures or clinical diagnostic investigations.
Lochte, a 12-time Olympic medallist who made headlines in 2016 over a tale about being robbed and held at gunpoint after a party during the Rio Games which he later admitted was "overexaggerated", fully cooperated with the investigation.
The swimmer, who won gold in the 4×200 metres freestyle relay in Brazil, missed last year's world championships while serving a 10-month ban handed down by the United States Olympic Committee for his part in the Rio scandal.
This is the photo that got Ryan Lochte banned 14 months. pic.twitter.com/1CljxSFlzy

— Nick Zaccardi (@nzaccardi) July 23, 2018