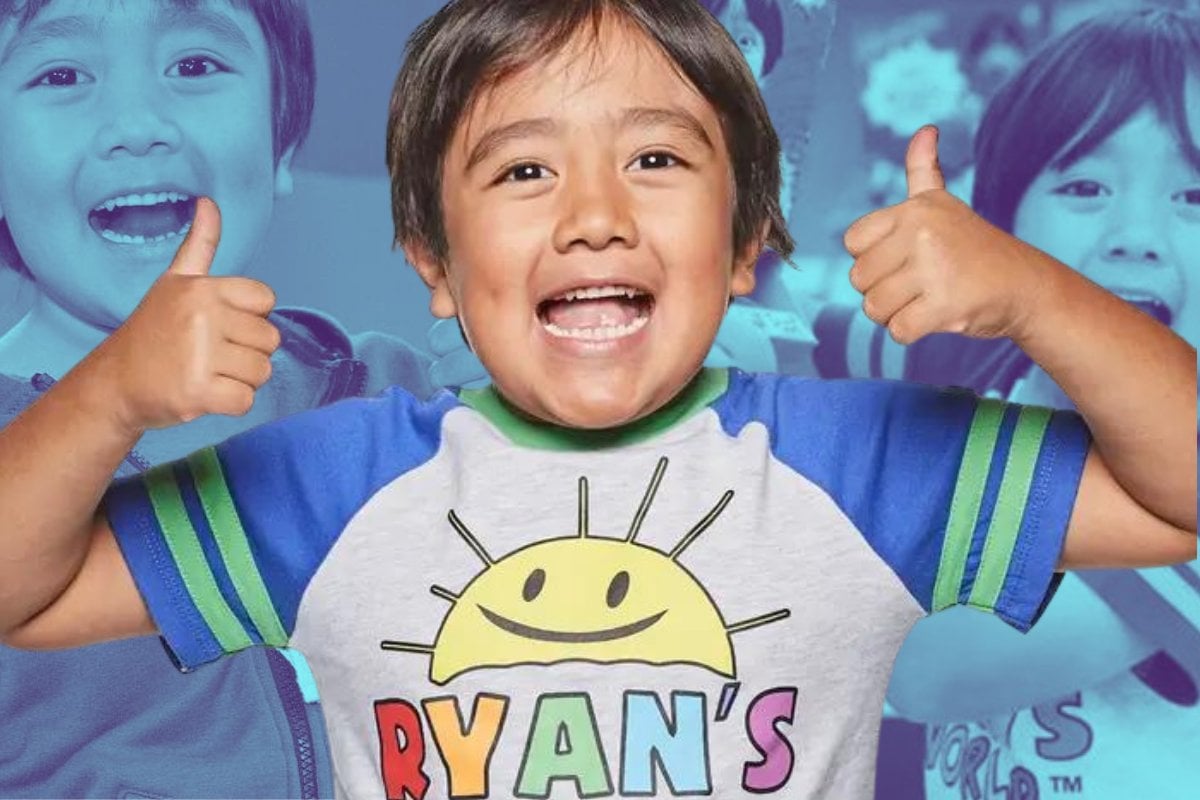 Toy empires, TV shows, and more money than many of us will make in a lifetime. Welcome to the coveted world of "kidfluencers".
In recent years, kidinfluencers - usually classed as influencers under the age of 16 - have continued to gain popularity in the social media space, signing lucrative endorsement deals and gaining thousands of followers on platforms including YouTube, Instagram, and TikTok.
At just 10 years old, Ryan Kaji is arguably the biggest kidfluencer right now.
Watch: What you can expect from a typical Ryan's World video. Post continues below.
With over 32 million subscribers, Ryan has been the highest earning YouTube creator for three years straight. Oh, and did we mention his audience mainly consists of children aged between two and six years old? Yes, really.
If you haven't got kids of your own, the idea that a 10-year-old has such a huge influence online might sound ridiculous.
So, we thought we'd take a deep dive into how Ryan made it to where he is now. 
Here's everything we know about Ryan's World.
Who is Ryan Kaji?
Ryan Kaji is the face behind Ryan's World - a popular YouTube channel that has amassed over 50 billion views.
On his channel, the 10-year-old posts a mix of toy reviews, toy unboxings, DIY challenges, educational videos and vlogs.