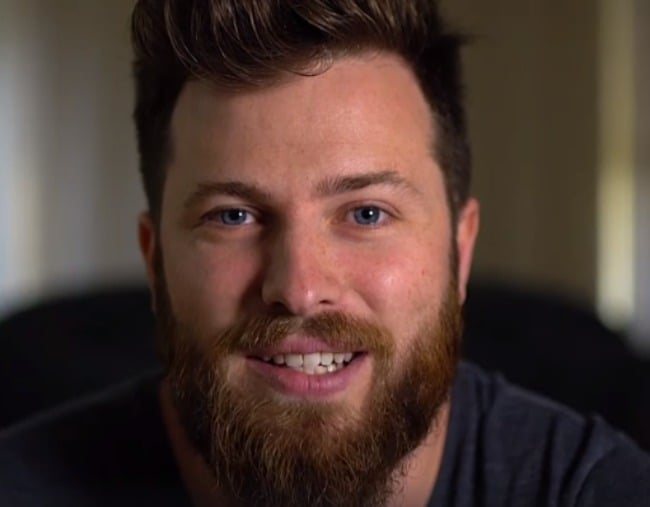 Last Mother's Day, Perth radio host Ryan Jon shared a message to the birth mother he'd never met online. He wasn't expecting anything to come out of making the video – even when it went viral and was featured in news stories across the world.
And in a way, nothing did. But in another way, it changed his life.
As Ryan told Mamamia, the response he got from the Facebook video was what prompted him to try a new way to find his birth parents. And now, 10 months on, the 30-year-old has a relationship with his birth father.
"It's been incredible and I still can't believe it. It still hasn't sunk in properly I don't think," Ryan said of finding his birth father.
Watch the message Ryan sent his birth mum last Mother's Day. Post continues. 
The Hit92.9 radio host revealed on air on Monday that he found his father through genealogy website Ancestry.com after being encouraged to try out the service from commenters on his viral video.
"They're like 'you never know what you'll find, worst case scenario you'll learn a little bit about yourself'," he told Mamamia. 
"I wasn't expecting or hoping that I'd find anyone, but in the end I did, so I'm obviously ecstatic that I did it."
Ryan explained that he took a DNA test in July that later matched with a lady, who was probably his fourth cousin. From there, with the help of the Ancestry, he was able to build up his family tree and eventually figure out who his birth dad was in November.
Ryan said while he was thrilled to find the identity of his father, he was also nervous about contacting him.
"I obviously wanted to contact him and meet him, but I also didn't want to force myself upon him and I didn't want him to think I was after anything."
Listen: Mothers talk about healing after forced adoptions. Post continues… 
He decided to send a letter to his father, Joel – an American man who had been travelling when he met Ryan's mother, who Ryan knew only as Julie, in 1986.
It turned out Joel now lived in the UK and, as Ryan suspected, never knew he had an Australian son.
"His first reaction was 'Oh my God, I can't believe I've missed out on being a part of your life. I'm so sorry. Let me fly you over, come and stay with us. What's mine is yours.'"