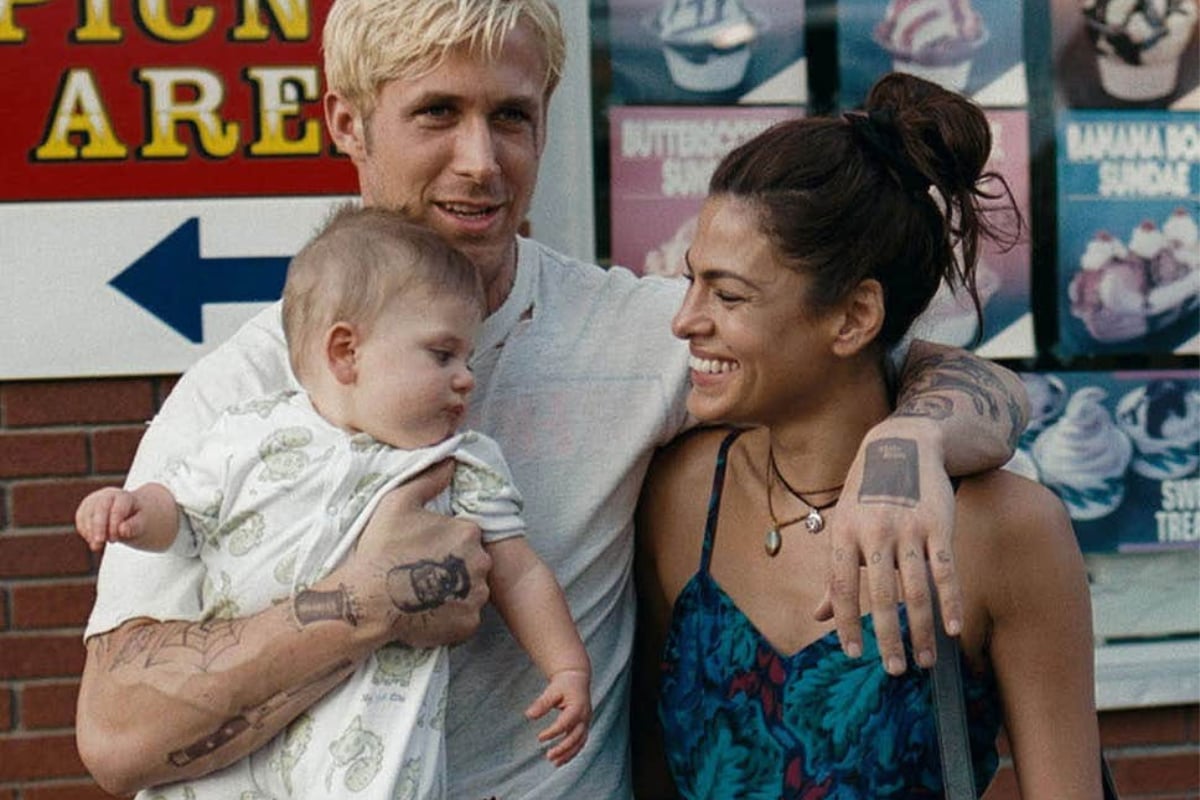 Eva Mendes and Ryan Gosling have to be one of Hollywood's most private couples. Despite being together for a decade and sharing two kids, the couple has fewer photos taken together than you can count on your hand.
Mendes and Gosling met back in 2011, when they starred in Derek Cianfrance's film, The Place Beyond the Pines. The pair played an estranged couple who shared a son. Soon after, they began dating.
WATCH: This is every woman meeting Ryan Gosling. Post continues below.
Since then, the pair have worked together on one other film, Lost River, where Gosling made his directorial debut. The 2014 film was the last thing Mendes starred in.
Over the past six years, Mendes has focused on their two young children, and the pair have continued to remain out of the public eye. Not only have there been zero photos taken to document either one of Mendes' pregnancies but the photos of them as a family are extremely limited.