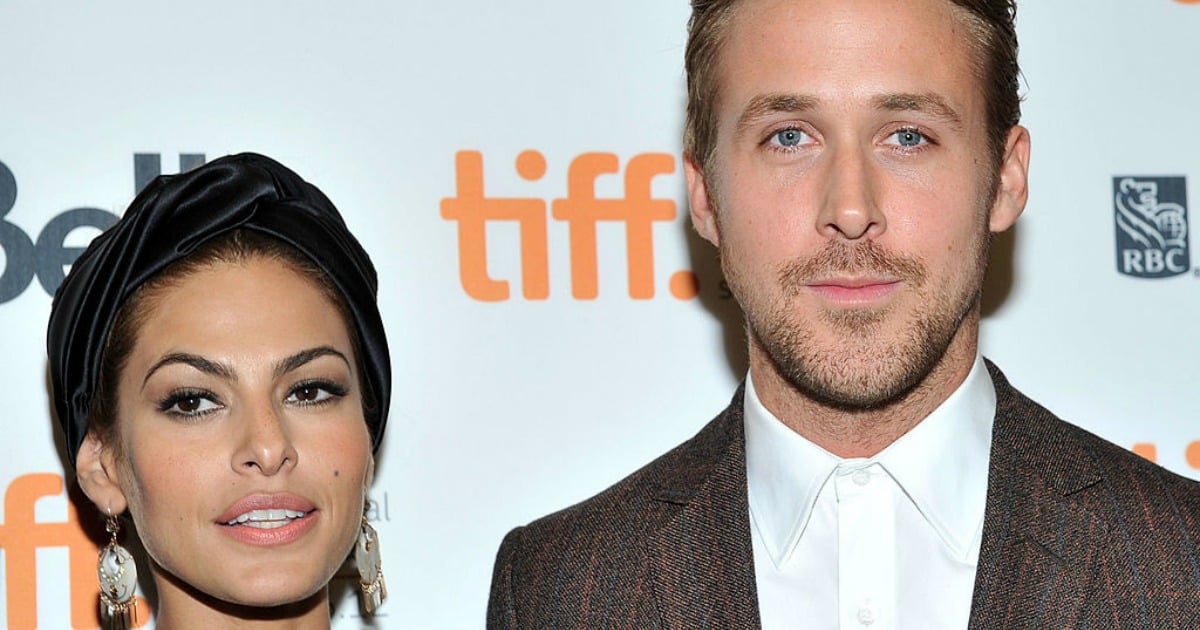 Global heart-throbs and genetically-blessed super humans, Ryan Gosling and Eva Mendes have added another member to their exquisite looking family in the most secretive fashion.
According to TMZ, the couple welcomed another daughter on Friday April the 29th, in California. Yep – YEP – this all happened two weeks ago!
Their little girl's name? Amada Lee Gosling, the same first name of Eva's grandmother, which the star has previously explained means 'beloved' in Spanish.
Eva and Ryan have kept their lives private despite their respective fame.
Interestingly, 'Amada' is also the middle name of their first bub, Esmeralda Amada, who is 20 months old. Mendes gave birth to her first girl in September 2014, only we've never seen her face because Mendes and Gosling won't show us. Total spoilsports. (I know, I KNOW, that's also totally their call… I'm just super nosey.)
It turns out the decision to call her Esmerelda was also very meaningful.
"We love The Hunchback of Notre Dame, we loved the name, the cartoon and the novel… it just kind of kept coming back to us," Mendes shared on a television segment with Wendy Williams. "It's actually a very popular Latin name, so it's easy for my father and certain family members that still don't speak English to pronounce. That was a good selling point."
The notoriously private pair began dating back in 2011 after meeting on the set of The Place Beyond the Pines. Coincidentally, they played parents in the movie.
Congratulations, Ryan, Eva and Esmeralda!
Watch: The baby names we're falling out of love with…