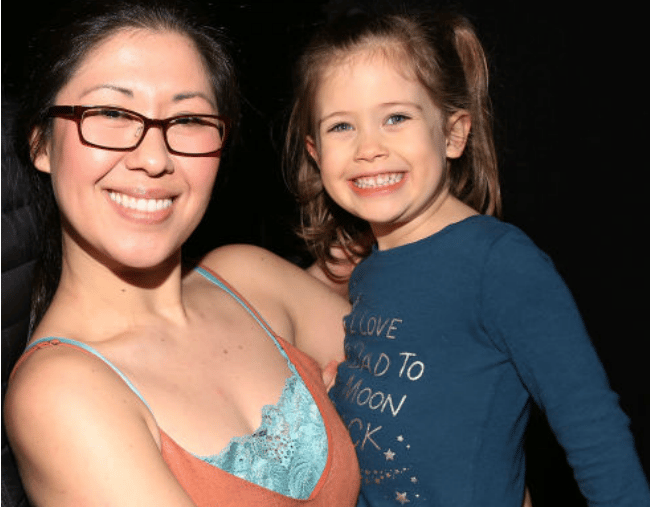 With AAP.
1. Broadway star loses unborn baby just two months after her 4-year-old daughter was killed in a fatal crash.
A Tony-award winning actress has lost her unborn baby due to injuries sustained from a crash that killed her four-year-old daughter two months ago.
Ruthie Ann Miles was 30 weeks pregnant when she, her best friend and their children, were hit by a car in New York in March. Now, a lawyer for Miles and her husband Jonathan Blumenstein has told the New York Daily News the couple's unborn daughter, Sophia Rosemary Wong Blumenstein, was another victim of the crash.
"At the time of the crash Ruthie was pregnant and was severely injured. This past Friday Ruthie and Jonathan lost their baby, Sophia Rosemary Wong Blumenstein," Ben Rubinowitz said. "The pain suffered by Ruthie and Jonathan is nearly impossible to fathom."
In March this year, Miles was crossing a New York street with her friend Lauren Lew and their young children when a driver, Dorothy Bruns, ran a red light and slammed into them. Miles' four-year-old daughter Abigail and Lew's 20-month-old son, Joshua, were killed.
Forty-four-year-old Bruns, who suffers from multiple sclerosis and failing health, is charged with manslaughter.
2. NSW mum believes stillborn daughter "held on" to give twin brother best chance at life.

A NSW mum believes her stillborn baby daughter, Halo, "held on", despite being told she would not make it past the first trimester, to give her twin brother the best start at life.
At 12 weeks pregnant, Yana Williams and her husband James found out their little girl, Halo, was not going to survive birth because of a heart defect. However, she lived until 33 weeks, with Ms Williams going into labour in September 2017.
"I truly believe she held on to give him (her twin brother Kyzan) the best chance of life," she told 7 News, saying she kept Halo in a "cuddle cot" nearby for three days.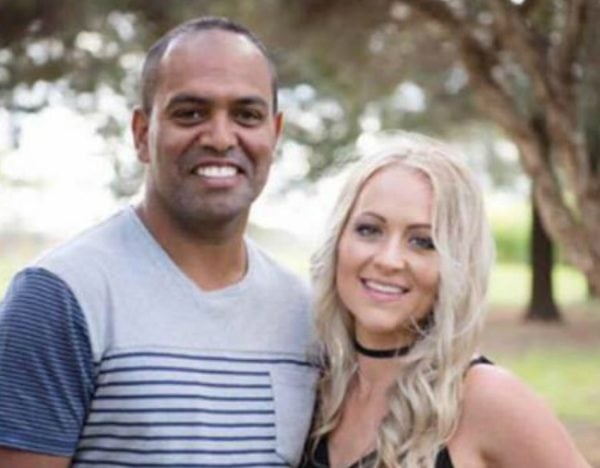 It was when Ms Williams then had issues feeding baby Kyzan that she decided she wanted to help people, explaining he was not drinking the amount of milk she was producing.
"Kyzan was only having 10 to 30 millilitres every three hours the first couple of weeks so having 360 millilitres was heaps," she told 7 News.
"Enough to feed four babies."
She has since donated her milk to a father looking on the Facebook page Human Milk for Human Babies, and another six litres to Mother's Milk Bank on the Gold Coast.
She now encourages any woman with an oversupply of breast milk to look into donating.
3. Hawaii's Kilauea volcano has violently erupted, shooting ash 30,000 feet into the sky.

Hawaii's Kilauea volcano has erupted from its summit, shooting a dusty plume of ash about 30,000 feet into the sky.
Mike Poland, a geophysicist with the US Geological Survey, confirmed the explosion on Thursday.
It comes after more than a dozen fissures recently opened miles to the east of the crater and spewed lava into neighbourhoods.
People continue to golf as an ash plume rises in the distance from the Kilauea volcano in Hawaii. pic.twitter.com/bAxOAA9zkN

— ESPN (@espn) May 16, 2018
Those areas were evacuated as lava destroyed at least 26 homes and 10 other structures.
The crater sits within the Hawaii Volcanoes National Park, which has been closed since May 11.
Officials have said they did not expect the explosion to be deadly as long as people remained out of the park.
Kilauea is one of the world's most active volcanoes. An eruption in 1924 killed one person and sent rocks, ash and dust into the air for 17 days.
Scientists warned on May 9 that a drop in the lava lake at the summit could create conditions for an explosion that could fling ash and boulders the size of refrigerators into the air.
Scientists predicted it would mostly release trapped steam from flash-heated groundwater released as though it was a kitchen pressure cooker.
Communities a mile or two away may be showered by pea-size fragments or dusted with nontoxic ash, they said.
Kilauea volcano has been erupting continuously since 1983.
It's one of five volcanoes that comprise the Big Island of Hawaii, and the only one currently erupting.
4. Push for "safe zones" around NSW abortion clinics gains momentum.
Family Planning NSW has signed on to this letter in support of safe access zones. This is about safe and equitable access to reproductive healthcare. https://t.co/og1kZB0q9i

— Family Planning NSW (@FamPlanningNSW) May 17, 2018
A Labor MP pushing for "safe zones" around NSW abortion clinics says it's ironic that whales passing the state's coast are offered more protection than women seeking terminations, who are regularly abused when entering facilities.
A private member's "safe access" bill co-sponsored by Labor's Penny Sharpe and Nationals MP Trevor Khan was introduced into the NSW upper house on Thursday.
If passed, the legislation would create a 150-metre exclusion zone around abortion clinics and make it an offence to film staff and patients without their consent.
"How many women seeking reproductive healthcare will have graphic images of dismembered foetuses shoved in their faces?" Ms Sharpe asked parliament on Thursday.
"How many will have leaflets full of lies about the dangers, risks and consequences of abortions shoved in their hands?"
Under the proposed laws, anti-abortion protesters caught intimidating staff or patients could be fined $5500 or jailed for six months for a first offence.
Repeat offenders could be fined $11,000 or jailed for 12 months.
"Nowhere else in our community do we allow women to be yelled at, pushed and shoved in public places," Ms Sharpe told AAP.
"We're very happy for people to protest about abortion - we know people have very strong views about it - but harassing women as they're seeking treatment is not on."
The Labor MP is "cautiously optimistic" the bill will have enough support to proceed to the lower chamber for debate before parliament's winter break from late June.
Ms Sharpe noted migrating whales are protected by a 300-metre exclusion zone.
"It is ironic that in NSW we have not been prepared to give women that same protection."
The Labor caucus has endorsed the bill, but the coalition's position is not yet known.
The bill also has the support of the Australian Medical Association NSW.
"In the case of pregnancy termination, women do not seek these procedures out lightly and the absolute last thing anyone in those circumstances needs is abuse from strangers," President Kean-Seng Lim said in a statement.
The legislation aims to "ensure people are able to enter and leave reproductive health clinics at which abortions are provided without interference, and in a manner that protects their safety and well-being, and respects their privacy and dignity".
Any conduct occurring in a church or other religious buildings is exempt, as are protesters congregating outside parliament house on Macquarie Street, even if within 150 metres of a clinic.
The Australian Christian Lobby says the proposal will prevent "communication of support" to women considering an abortion.
"If communication is banned within zones around abortion clinics many women will never receive genuine support," ACL NSW director Kieren Jackson said in a statement.
Tasmania, Victoria, the ACT and the Northern Territory already have safe access zones around abortion providers, but the laws in Victoria and Tasmania are being challenged on the basis they interfere with the implied freedom of political communication.
5. Those who offer "gay conversion therapy" could soon face prosecution under Victorian law.
Practitioners of so-called "gay conversion therapy" could face prosecution in Victoria as the state government launches an inquiry into the "highly damaging" practice.
Health Minister Jill Hennessy has written to Health Complaints Commissioner Karen Cusack, requesting she investigate the practice which purports to 'cure' homosexuality.
The minister was spurred on by a letter she received from "a victim of the practices of so-called 'gay conversion therapy' and 'ex-gay ideology'."
"Gay conversion therapy has been proven to be ineffective and highly damaging," Ms Hennessy said in her subsequent letter to Health Complaints Commissioner Karen Cusack, released on Thursday.
"Victims of the practice have displayed poor mental and physical health outcomes. Some have tragically lost their lives to suicide."
Ms Cusack has the power to crack down on unregistered practitioners making unproven claims, including conversion therapy.
Neither the government nor the commissioner's office could provide AAP with information about which groups might be behind the practice, but Ms Hennessy called on anyone who had been subject to it to contact the Health Complaints Commission.
La Trobe University religion and sexuality expert, Tim Jones, is wrapping up a study on conversion therapy and says the majority of its practitioners in Australia are conservative Protestants.
"We estimated from our study, that if you're a member of one of these conservative religious groups and you went to your religious leader saying you want help with your sexuality or want to change your sexual orientation, that you would be able to be referred to a religious group or private counsellor who would engage in conversion activities with you," he said.
These activities could include "Alcoholics Anonymous-style group therapy" or praying for a cure.
"The core messages from conservative groups who buy into this ideology is that same-sex attraction and gender diverse identification is a sign of brokenness - so people are told they're broken and sinful and need to change," Mr Jones said.
He added it was not about attacking religious groups but attempting to get them to understand conversion therapy practices "never work and they always hurt people".
A woman who works at a church in Melbourne - but who doesn't want to be identified - said the issue of same-sex attraction would likely be approached in the same way as issues such as alcoholism.
But she stressed "it would be up to how they feel about that and whether they see that as an issue in their life".
The inquiry's launch comes weeks after Victorian Liberals president Michael Kroger intervened to stop a motion on the practice being debated at the party's state council meeting.
It called for state legislation to allow health practitioners to "offer counselling out of same-sex attraction or gender transitioning to patients who request it".
But the motion was dropped and opposition leader Matthew Guy said there was "absolutely no chance" it would get up under his leadership.
Readers seeking support and information about suicide prevention can contact Lifeline on 13 11 14.
6. Designer Camilla Franks stuns fans with surprise appearance at fashion show, one week after announcing breast cancer diagnosis.
Camilla Franks has made a triumphant appearance at her closing show of Australian Fashion Week, after revealing her breast cancer diagnosis.
The 42-year-old designer, who gave birth to baby girl Luna Gypsy in January, made her illness known one week before her show in Sydney and wouldn't confirm if she would attend.
But the impressive Japanese-inspired collection and extravagant show was almost eclipsed by the presence of the designer herself, who walked out to cheers at the closing show in Sydney on Thursday night.
Even before the fashion show began, guests were welcomed into a large hall transformed into a Japanese wonderland.
Surrounding walls, more than 10 metres high, were draped in printed silk fabric while a cherry blossom tree stood resplendent in the middle of the room.
A traditional Japanese tea ceremony was carried out on a carpet of faux cherry blossoms that covered the floor.
While sipping on matcha lattes, guests including The Veronicas and Michelle Bridges were treated to a fashion show like no other.
Musicians performed traditional Japanese music on kotos - stringed instruments - and Japanese drums while a Butoh dancer danced before models walked out in Camilla's latest designs.
Silk pyjama suits and statement dresses were all given a Japanese twist, combining the style of a Camilla kaftan with a traditional Japanese kimono, worn by models of all ages and ethnicities.
The show closed out with a shower of cherry blossoms before Franks herself appeared leading a troupe of children dressed in her designs.
She embraced her fiance, Welsh musician JP Jones, who was in the audience with their baby daughter, as Australian Fashion Week came to a close.