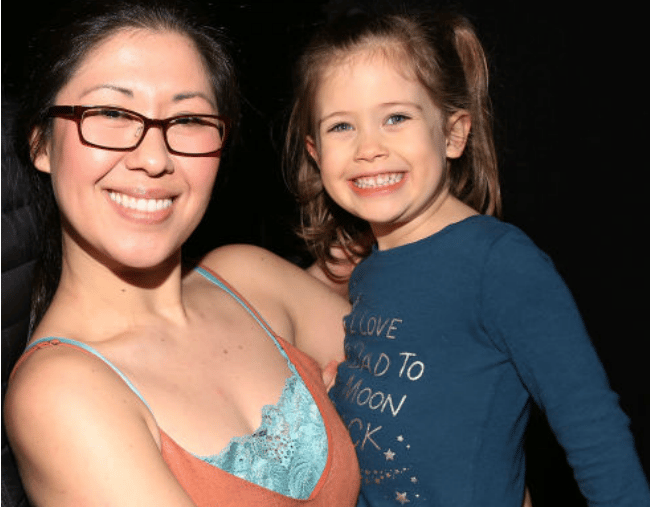 With AAP.
1. Broadway star loses unborn baby just two months after her 4-year-old daughter was killed in a fatal crash.
A Tony-award winning actress has lost her unborn baby due to injuries sustained from a crash that killed her four-year-old daughter two months ago.
Ruthie Ann Miles was 30 weeks pregnant when she, her best friend and their children, were hit by a car in New York in March. Now, a lawyer for Miles and her husband Jonathan Blumenstein has told the New York Daily News the couple's unborn daughter, Sophia Rosemary Wong Blumenstein, was another victim of the crash.
"At the time of the crash Ruthie was pregnant and was severely injured. This past Friday Ruthie and Jonathan lost their baby, Sophia Rosemary Wong Blumenstein," Ben Rubinowitz said. "The pain suffered by Ruthie and Jonathan is nearly impossible to fathom."
In March this year, Miles was crossing a New York street with her friend Lauren Lew and their young children when a driver, Dorothy Bruns, ran a red light and slammed into them. Miles' four-year-old daughter Abigail and Lew's 20-month-old son, Joshua, were killed.
Forty-four-year-old Bruns, who suffers from multiple sclerosis and failing health, is charged with manslaughter.
2. NSW mum believes stillborn daughter "held on" to give twin brother best chance at life.

A NSW mum believes her stillborn baby daughter, Halo, "held on", despite being told she would not make it past the first trimester, to give her twin brother the best start at life.
At 12 weeks pregnant, Yana Williams and her husband James found out their little girl, Halo, was not going to survive birth because of a heart defect. However, she lived until 33 weeks, with Ms Williams going into labour in September 2017.
"I truly believe she held on to give him (her twin brother Kyzan) the best chance of life," she told 7 News, saying she kept Halo in a "cuddle cot" nearby for three days.