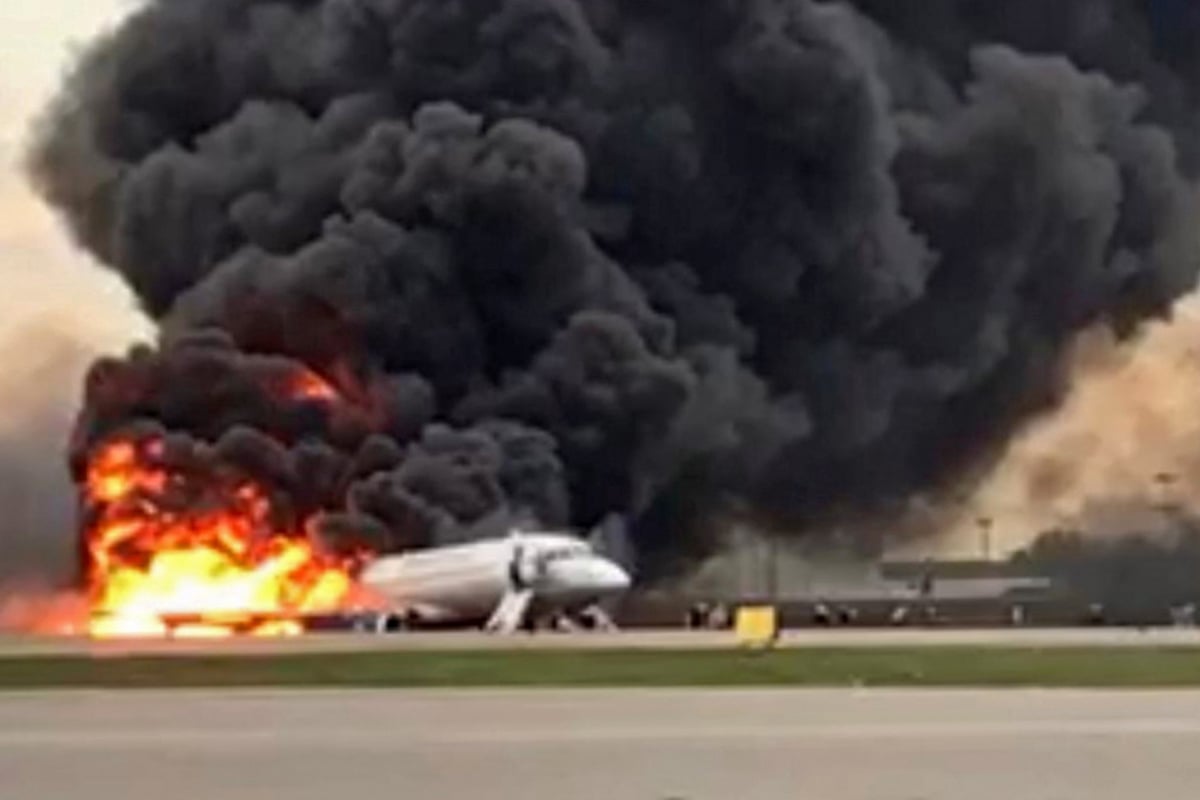 -With AAP.
1. At least 41 people were killed after a Moscow plane sped down the runway engulfed in flames. 
Russian authorities say 41 people have been killed when a Sukhoi Superjet 100 crash-landed at Moscow Sheremetyevo airport.
"There were 78 people on board, including crew members," the Russian Investigative Committee said in a statement on its website late on Sunday (Monday morning AEST).
"According to updated information, 37 out of them survived."
Люди выпрыгивают по надувным трапам из горящего в Шереметьево самолета Sukhoi Superjet 100 pic.twitter.com/rswf7ktTAA

— Лента.ру (@lentaruofficial) May 5, 2019
Earlier on Sunday, the investigators said 13 people had been killed in the plane crash but that number has jumped to 41, including two children.
Television footage showed the Sukhoi Superjet 100 crash bouncing along the tarmac at Moscow's Sheremetyevo airport before the rear part of the plane suddenly bursts into flames on Sunday.
Survivors on board SU 1492 then escaped via the plane's emergency slides that inflated after the hard landing.
WATCH: An Aeroflot plane with 73 passengers and 5 crew members landed in flames at Moscow's Sheremetevo Airport, killing as many as 13 people, according to Russian media pic.twitter.com/ADgXDTj3Up

— TicToc by Bloomberg (@tictoc) May 5, 2019