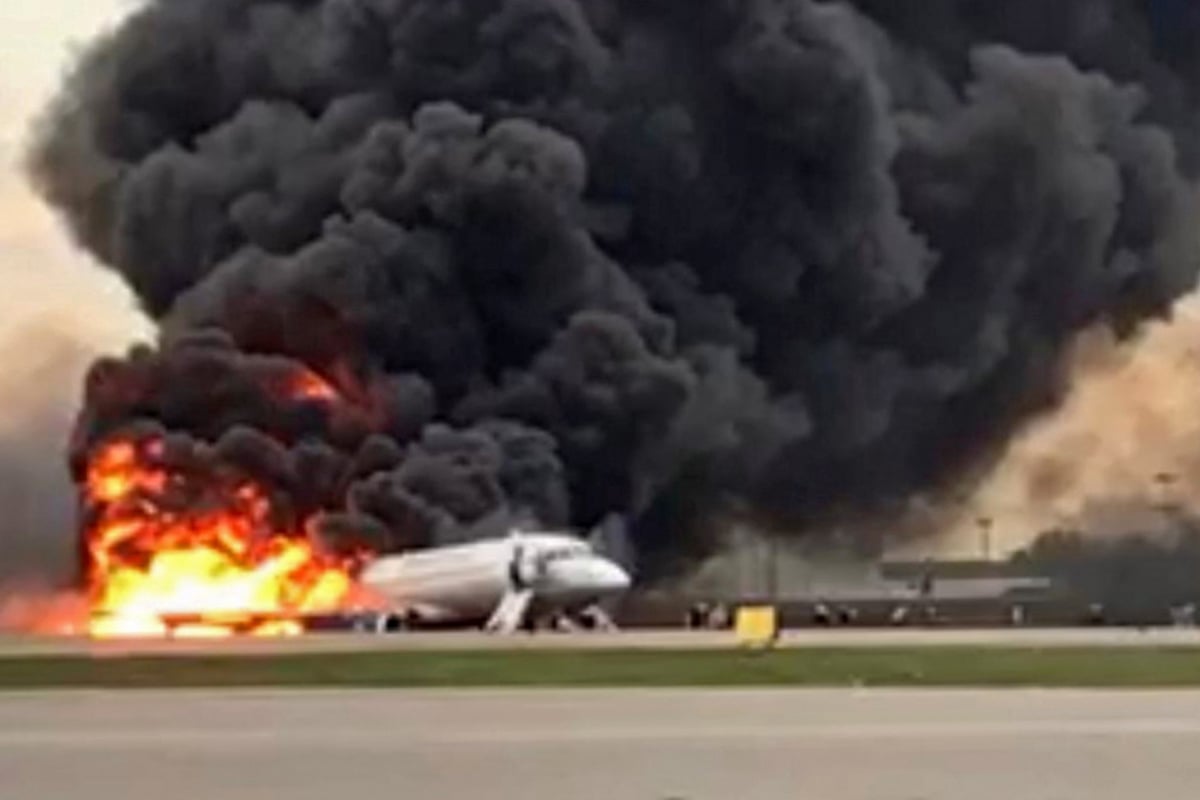 -With AAP.
1. At least 41 people were killed after a Moscow plane sped down the runway engulfed in flames.
Russian authorities say 41 people have been killed when a Sukhoi Superjet 100 crash-landed at Moscow Sheremetyevo airport.
"There were 78 people on board, including crew members," the Russian Investigative Committee said in a statement on its website late on Sunday (Monday morning AEST).
"According to updated information, 37 out of them survived."
Люди выпрыгивают по надувным трапам из горящего в Шереметьево самолета Sukhoi Superjet 100 pic.twitter.com/rswf7ktTAA

— Лента.ру (@lentaruofficial) May 5, 2019