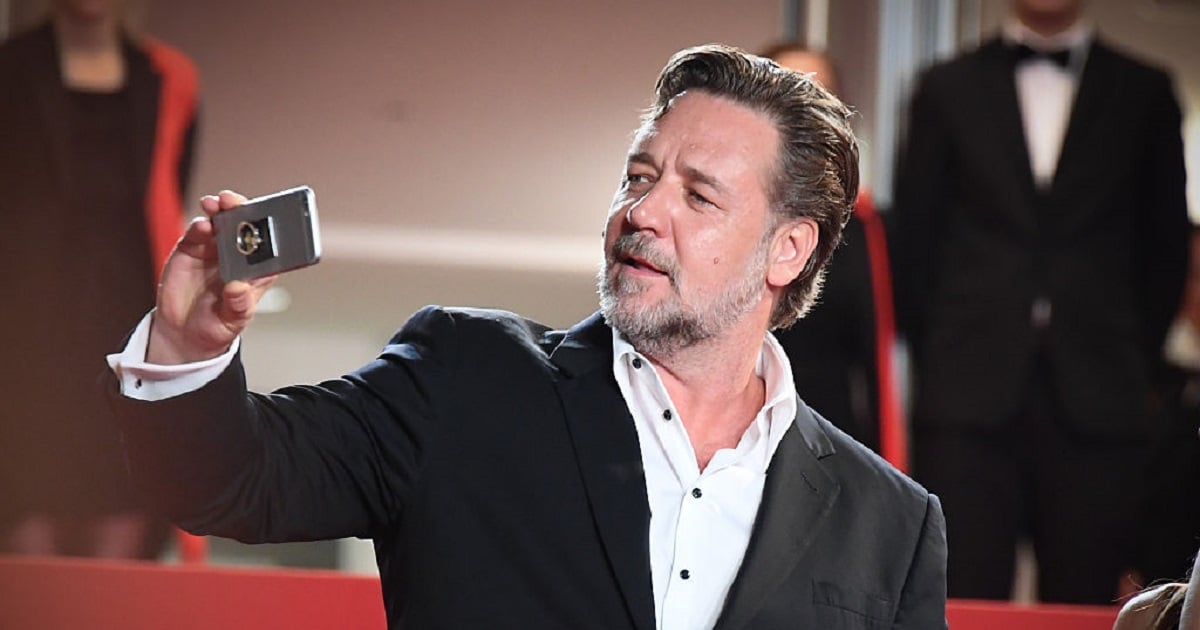 Russell Crowe says he's not looking for love right now, insisting it's the best thing for his children.
Crowe was on Fitzy and Wippa's Sydney breakfast radio show on Nova FM this morning. He dialled in from the back seat of a limo in Cannes, where he's attending the world premiere of his new film, The Nice Guys.
"I'm in a 15 car motorcade with half a dozen motorcycle cops around it on the way to the Grand Palais for the international premiere of The Nice Guy," he told Fitzy and Wippa.
"It's an absolute mad house, there are people everywhere. In a couple of minutes, there will be 600 photographers on the red carpet, there will be thousands of film fans lining the streets immediately around the Palais."
Fitzy and Wippa asked Crowe about the ladies of Cannes.
"Oh, it's pretty spectacular here," Crowe replied.
"Not only is everyone all dressed up, they're all ready to have fun. If you want to go nuts in this place and if you're connected, the parties just go from, they start early evening and they literally go through the night. You'll see, if you get up early like I try and do, you'll see people in tuxedos at 9am dragging themselves along."
During the interview, Fitzy and Wippa mentioned newspaper reports from the weekend that suggested Crowe was looking for love.
Up close and personal with @russellcrowe – why he's ready to find love again https://t.co/VqvkEX817k pic.twitter.com/PSocbRz6zS

— The Daily Telegraph (@dailytelegraph) May 14, 2016
But Crowe denied the claims he was looking for a new relationship. "Oh my lord," he signed when it was put to him.
Crowe and wife, Danielle Spencer separated in 2012 although they are not divorced. They have two sons, Charles, 12,  and Tennyson, 9.
The boys live in Sydney with their mother, and spend time with their father when Crowe is in town.
Crowe told Fitzy and Wippa, "The thing is, in the situation I'm in with my kids at the moment I don't want things to get too confused for them. So I have to be aware of that.
"I feel they're a little too young for it at the moment. I don't need it more than I need them to feel safe and secure. I'm happy with the status quo."
WATCH: For more of Cannes.
Featured image via Getty