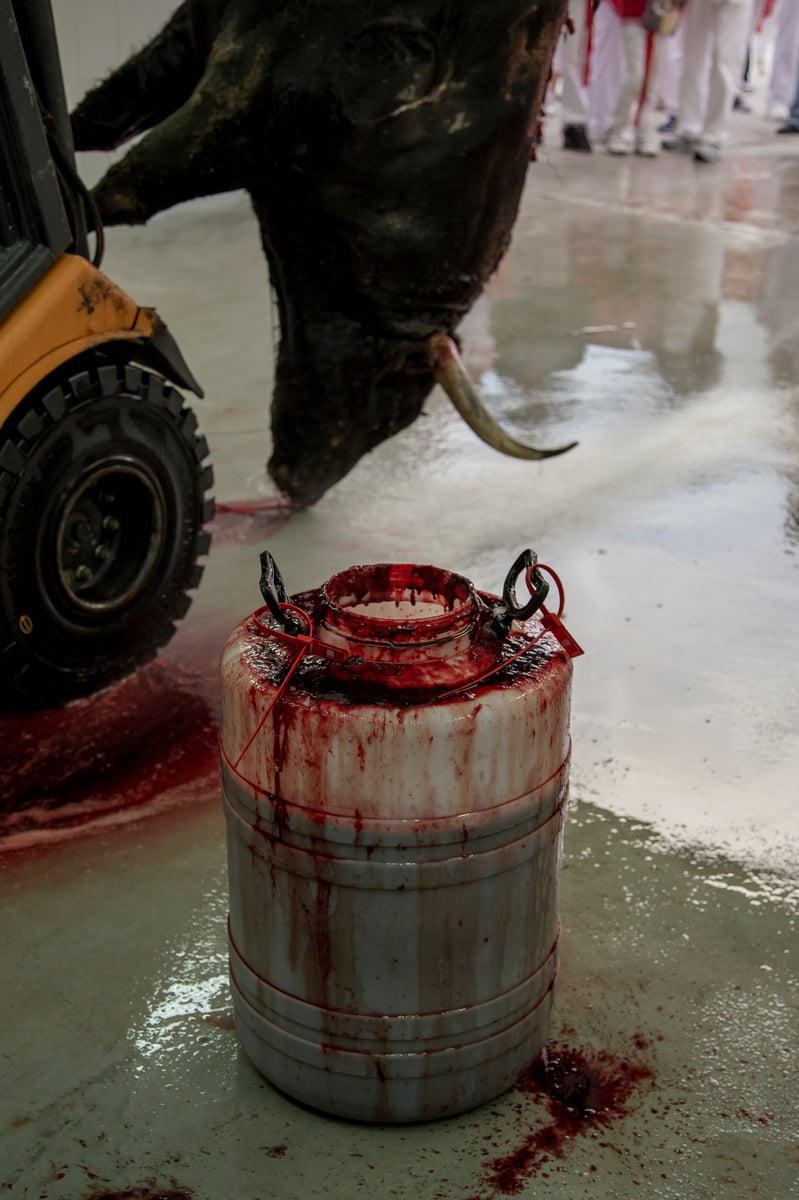 It's difficult for me to pinpoint what I initially felt when I saw the below images.
Shock? Disgust? Nausea? I guess it was probably a churning mixture of all three. It's hard not to feel those things, when confronted with that much blood – deep red blood, crimson blood – spreading thick and fast across the floor. Lifeless feet haphazardly hoisted in the air. Heads and necks twisted, contorted and pulled out of place. Limp bodies. Broken bodies. Dead bodies. Everywhere.
I guess the juxtaposition of those images – all of that death and pain – with how we typically think of the 'Running of the Bulls' in Pamplona, Spain, is what startled me most. It's the event that lives on pretty much every Euro traveller's bucket list. It's spruiked by marketing companies as "the run of your life". There are uniform shops who profit from selling the prescribed all-white uniform and the accompanying bright red scarf. It's described by tour groups as "exhilarating" and "incredible" – because this is just a colourful, ancient tradition, right? … Right?
Click through to see some of the destruction and cruelty caused by The Running of the Bulls. (Post continues after gallery…)