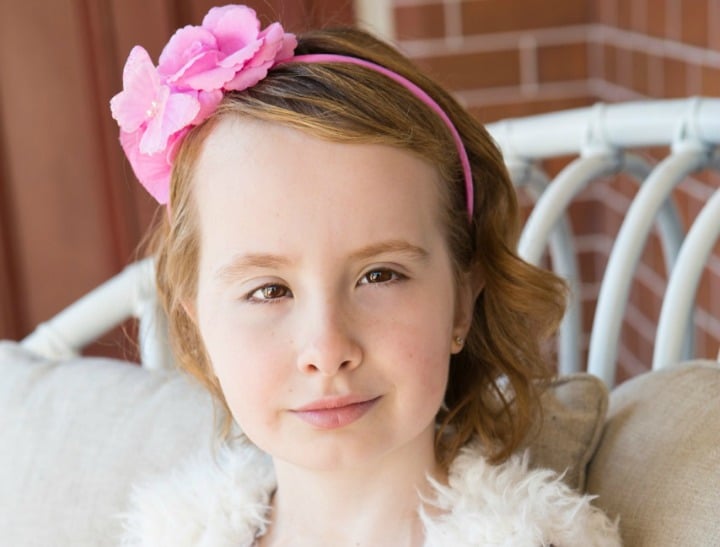 No one understands the devastation that Neuroblastoma can bring a family more than Melissa, Brett and Tom Carr who lost their little girl, and best friend, Charlie on April 15th this year after a 7 ½ year battle with the disease.
Neuroblastoma is a solid tumour form of cancer almost exclusively striking infants and children with the average age of diagnosis of just 2 years old. It is the third most common type of childhood cancer, after leukaemia and brain tumours, yet it is the #1 cause of cancer deaths in children under 5.
This June the Carr family will once again run at the Run2Cure Neuroblastoma, being held in the Domain Sydney on June 14th, but with one main difference. They will be without their beloved Charlie as they, alongside many family and friends run and walk in the hope to raise funds so that other children don't face the same journey.
Charlie's Story.
Charlie (Charlotte) Carr, or Char as her mum refers to her, was diagnosed with neuroblastoma when she was just 8 ½ months old. She had been unwell for a few months and her mum Melissa took her to the GP when she noticed a bruise under Charlie's right eye. Only a few days later Charlie again became unwell with a temperature and was admitted to their local hospital when it was discovered Charlie had a urinary tract infection (UTI). Doctors at the local Hospital felt that Charlie's eye was just bruised, perhaps from a knock from her big brother, and recommended a follow up with Charlie's GP the week after discharge from hospital, to review both Charlie's eye and her recovery from the UTI.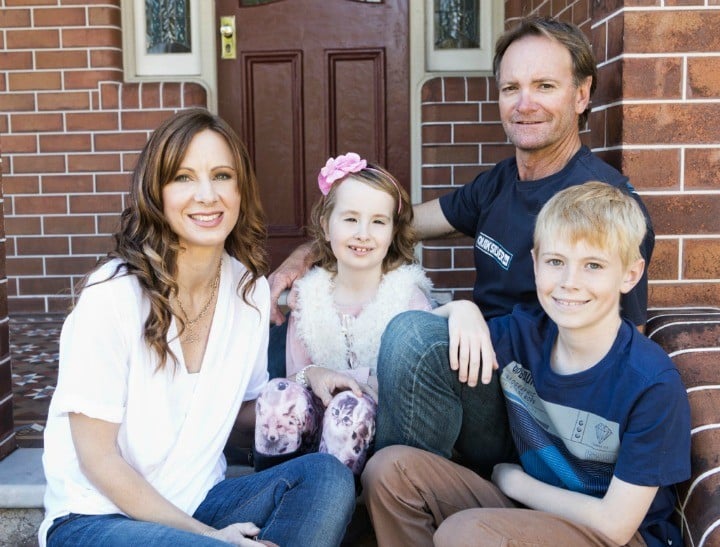 At this follow up with their GP it was obvious Charlie's eye had worsened and on doctors advice, her parents took her to their local paediatrician who ordered further tests. The tests were undertaken on Monday morning – and by Monday afternoon, Charlie had been diagnosed with neuroblastoma, which was later classified as stage 4. Her little body was riddled with 20-25 tumours and she had disease within her bones. The bruise under Charlie's right eye was caused by a tumour sitting behind her eye, in the eye orbit. To terrified Melissa, stage 4 disease meant a death sentence – but as she learned more, she understood that what for an adult would be the end of the road was not the case for her Charlie. Neuroblastoma was different and there was real hope that Charlie would be OK.
Charlie's treatment was long and hard, but it was worth it – as at the end of six months, she was classed as NED (No Evidence of Disease), with only a very small amount of residual disease. The family went on with their busy lives, juggling work and young children.
One of the things Melissa found the hardest was the effect on Tom, Charlie's older brother. If she was in the middle of playing with Tom and Charlie's temperature spiked, she had to drop everything to take her to hospital. As such a young child himself, it was hard for Tom to understand – and even harder for Melissa to know that by looking after her sick daughter, she was missing out on precious time with her son. An impossible situation; but after 6 months of treatment the prognosis was positive.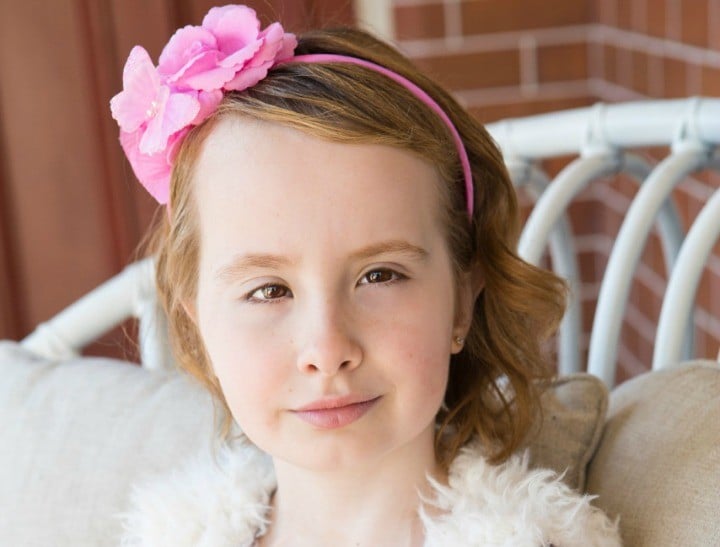 That was until July 2011, when Melissa noticed that something wasn't right with Charlie's eye. Wracked with worry, she went to see their oncologist, who immediately asked her to bring Charlie in. The doctor didn't seem too worried, but he also believed in a mother's instinct – so he ordered scans, which revealed the tumour behind Charlie's eye had returned. Relapse is a word no parent wants to hear, especially one whose child has neuroblastoma.
Even after her first relapse, the doctors were hopeful as they entered the next round of treatment. Charlie endured 80 days of chemotherapy (five days in hospital, five days at home), followed by a stem cell transplant and 100 days of isolation. Charlie stayed in John Hunter Hospital for the first 5 ½ weeks, then was allowed home to see out the remainder of her isolation period. She also went to Sydney for 4 weeks of radiation treatment to her eye.
This round of treatment threw everything at the disease and, as she always seemed to do, Charlie took it all in her stride – starting kindergarten in May 2012, only a few weeks after finishing radiation and no more than a few months behind her classmates. While other parents worry about their children fitting in and making friends at school, Melissa worried about how others would react to Charlie's bald head, scars and turned-in eye – but she needn't have worried, as Charlie took to school like a duck to water.
Just two weeks into kindergarten, after everything she had been through, Charlie had her very first athletics carnival. She competed in every event and came last in every single one, but held her smile the entire time – which was a sign of things to come and earned her the Principal's Award later that year. Melissa says her daughter "was made for school"; it was what got her through her treatment.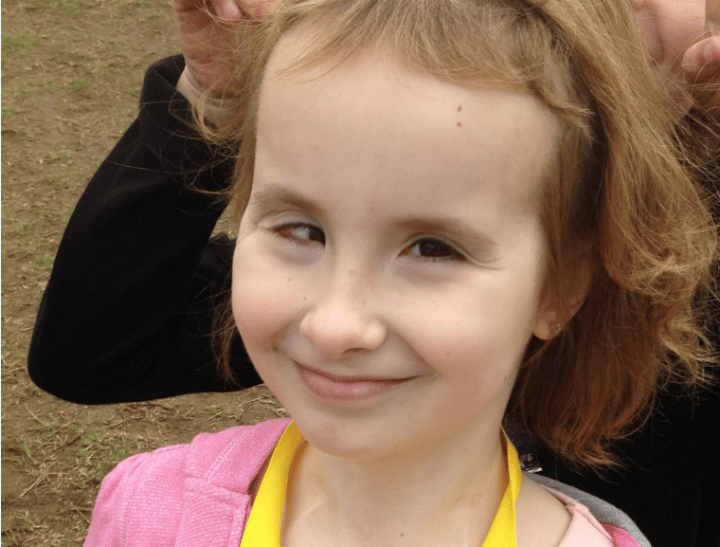 In March 2013 Charlie relapsed again, and for a third time in July 2014. She spent most of her young life in treatment, enduring more than 30 rounds of chemotherapy, a stem cell transplant, 2 separate courses of radiation treatment, 7 surgeries and countless other procedures – all without complaint. Chemo became so 'normal' that it was often done on the way to school – so while an adult in the same situation might choose to stay home and rest, Charlie just wanted to get back to the classroom. Melissa describes how routine it became for them; likening taking her daughter to chemo to other mothers taking their daughters to gymnastics.
As the years went by, the baby that was diagnosed with neuroblastoma grew into a young girl who wanted to do all she could, despite how it sometimes made her feel, to continue living with her disease. She never once asked "why me? Why do I have cancer?", but Melissa remembers her saying that she wished her cancer would go away and stay away. As she grew, particularly in the last 12 months of her life, Charlie found her voice and her confidence. Melissa recounts talking to a doctor while Charlie was in palliative care, when her daughter piped up with "if you're going to whisper, at least come closer so that I can hear".
On 15 April 2015, Charlotte Carr lost her battle with neuroblastoma. She and her family, doctors and nurses fought to the end but there came a time where nothing could save their little girl. In the days before her death, Charlie's typically quiet and mild-mannered older brother, Tom, surprised everyone by standing up and begging her doctor to do something else, saying he could not live without his best friend.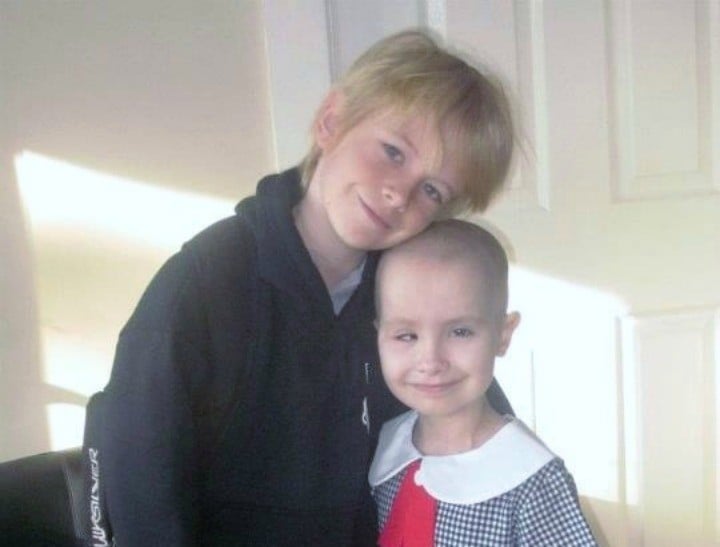 In the weeks since her passing, this beautiful family is trying to learn how to live their lives without Charlie in it – and in true Charlie style, they are doing so by doing all they can to help others. As part of Run2Cure Neuroblastoma they are raising funds for research into this disease to change the outcome for those that are still fighting and those that are yet to be diagnosed. They know that a cure for other kids would make Charlie happy and they will do all they can to see this happen.
If you would like to help Team Charlie, you can donate here: https://run2cure2015.everydayhero.com/au/melissa-carr
Visit www.run2cure.org.au for more details about Run2Cure Neuroblastoma.